Profiles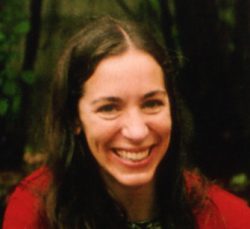 Catherine Seavitt Nordenson
Catherine Seavitt Nordenson is an Associate Professor of Landscape Architecture at SSA and principal of Catherine Seavitt Studio. Her research focuses on design adaptation to sea level rise in urban coastal environments and explores novel landscape restoration practices given the dynamics of climate change.
What do you particularly enjoy about teaching at SSA?
The mission of our Graduate Program in Landscape Architecture at the SSA is explicitly focused on the important role of landscape architecture in promoting social and environmental justice in the urban realm. As a public university sited in one of the most dynamic cities in the world, there is no better place to explore the interconnected ecological and urban systems through teaching and research.
What kinds of connections do you make between your professional practice and your teaching?
My design research focuses on the social, infrastructural, and environmental impacts of climate change on our urban realm. I see teaching as form of research—both design studios and seminars provide a critical forum for exploring and testing new ideas and research directions, from reimagining urban woodlands in Central Park to rethinking the role of the US Army Corps of Engineers in large-scale environmental restoration.
How would you define the role of the landscape architect today?
Landscape architects, who work in a transdisciplinary manner between creative design and the earth sciences, are uniquely poised to embrace new challenges in our urban environment, particularly adaptation to climate change. One of our challenges as educators is to have this profession recognized as a STEM (Science, Technology, Engineering, and Mathematics) or STEAM (add an A for arts) discipline, and to access traditional STEM research funding.
How does your teaching help foster these roles?
We've recently completed a Rockefeller Foundation-funded grant addressing coastal resiliency at Jamaica Bay, New York, a region of the city massively impacted by Hurricane Sandy. My research lab at CCNY consists of a team of our own MLA graduates and current students. Our faculty really strives to bring research and contemporary design issues into the classroom, allowing students to learn from ongoing faculty initiatives.
What have you learned from SSA students?
Many students at the SSA, particularly those in the landscape architecture program, come here because they have a radically new vision for the city. They see this professional degree program as a means for enabling them to carry out that transformation. It's incredibly satisfying to see our graduates engaged in design, planning, and public policy roles and making a real difference in our world.
Blog