Profiles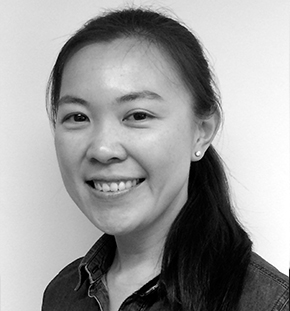 Fern Lan Siew
Fern Lan Siew (class of 2015) is a student in the M.L.A. Program
Why did you choose SSA?
I was looking for a landscape architecture program that focused on urban landscape dynamics and design. The program at SSA fit the bill, not to mention a campus based in NYC where I could be close to my family: it was an easy choice.
Where are you from?
The tropics. I grew up in South East Asia and moved to the US when I was in secondary school. My hometown is Kuala Lumpur, Malaysia, which arguably has the best street food in the world.
What were you doing before you began your studies at SSA?
I was part of a series of NSF and NIH funded outreach education programs at Cornell University where I developed science kits and curriculum for students in grades K-12.
My work in outreach education followed after conducting applied and basic research in animal science, plant breeding, and genomics.
What's the favorite project you've worked on at SSA?
First year, first semester studio with Professors Catherine Seavitt Nordenson and Mershia Veledar – it required using models, maylines, plumb lines as well as transposing between digital and analog skills. We had to disentangle the issue of our project and then go about solving it. For me, this studio was the most significant in the M.L.A program because it forced me to think non-linearly.
What other activities are you involved in?
I am currently interning with Fresh Kills Park NYC DPR and the experience has been tremendous, as I have been able to be part of a very dedicated team whose goal is to transform the landfill that has blighted Staten Island for so many years into a cultural landscape. This past summer, I worked for WE Design in Brooklyn on a book project about greenways and delved into its history and typologies from the earliest manifestation as parkways to the current multifunctional corridors that combine transportation, recreation, and landscape performance. I am also part of the Cornell Alumni Admissions Ambassador Network that helps personalize the admission process by meeting with prospective students.
What is something unexpected that you have learned at SSA?
I never thought I would be obsessed with picking the right font. Coming from the sciences, picking a font was never a priority or even a detail to consider – Times New Roman was de rigueur, and you might venture into sans serif with Arial for a presentation. After going through landscape architecture school, I have learned that font can help frame your work – in a field where graphics speak louder than words, the space you dedicate to words can be just as impactful by picking the right font.
Blog