Profiles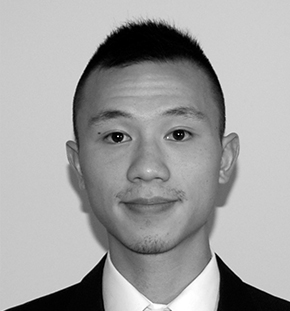 Lester Li
Lester Li (class of 2016) is a student in the B.Arch. Program
Why did you choose SSA?
Choosing a university comes with many questions: large or small, urban or rural, private or public, etc. My choice, however, was easy for me when I decided I wanted to study architecture. The defining reason: New York City.
Where are you from?
I am a first-generation Chinese-American from Brooklyn, New York.
What were you doing before you began your studies at SSA?
I attended high school at Leon M. Goldstein before beginning my academic career at SSA. During my time there, I fell in love with its exceptional arts facilities, particularly, the ceramics room. There, I spent many long hours during and after class making things – not too different to what I do now.
What's the favorite project you've worked on at SSA?
My third-year spring semester was, without a doubt, my favorite studio thus far. The project was an office building located in the lower east side on a triangular block, sandwiched between Houston, Mulberry, and Lafayette. In the end, it was a rewarding and gratifying experience because of my colleagues, who remain dear friends of mine, and because of my studio instructor, Professor Ivan Rosa. Together, we made a well thought-out comprehensive building while learning many architectural principles along the way. #teamLesterChristin&Anna
What other activities are you involved in?
Since I started college, I have worked as an afterschool tutor, Model Shop TA, College Now TA, waiter, architectural lighting intern, research assistant, and builder for artists and architects. I strongly believe that if I had gone to school anywhere else, I wouldn't have been able to experience all that I have at SSA.
What is something unexpected that you have learned at SSA?
The most important lesson I've learned in college is the significance of balancing life between loved ones and schoolwork. Thanks to my colleagues, mentors, and professors, I've made friendships that will last a lifetime, and discovered my passion for design.
Blog