Profiles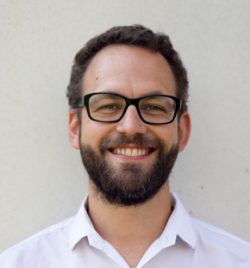 Håkan Westergren
Håkan Westergren (class of 2018) is a student in the M Arch I Program.
Why did you choose SSA?
The architect Steven Holl told me it was a good idea, and who am I to argue with him? A number of other architects I spoke to also made a point of stating that they loved hiring from SSA.
Where are you from?
I am originally from Sweden, but I moved to the US in 1994, at the age of sixteen. I have lived in New York since 2002.
What were you doing before you began your studies at SSA?
I majored in Political Science at SUNY Purchase and I worked as a sommelier, restaurant manager, and wine buyer for many years. This gave me the opportunity to meet lots of interesting architects, albeit only while in their cups.
What's the favorite project you've worked on at SSA?
So far, my first semester studio class with Professor Brad Horn, in particular our final project. Maybe this is simply because the first semester learning curve was so steep; everything else in life receded for a while. It is nice to be learning incrementally again, though.
What other activities are you involved in?
Raising a two-year-old girl is occupying a majority of my "free" time; I also enjoyed a part-time unpaid internship over the summer. If I am really stressed out I will edit Wikipedia until I feel better.
What is something unexpected that you have learned at SSA?
Counterintuitively, learning is getting easier as I grow older. Also, there are a lot of corners that need to be cut: obsessively moving curve points in Illustrator for an object that will be printed at less than a square inch is never a good way to spend one's very limited time.
Blog