Adjunct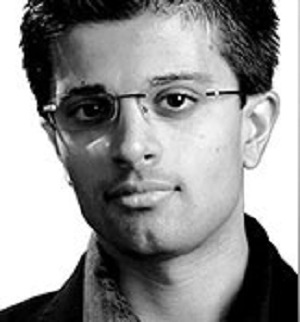 Educational Credentials :
Executive Education, Harvard University, 2011
Master of Engineering, Stevens Institute of Technology, 2010
Bachelor of Architecture, Iowa State University, 2003
Teaching Experience :
Adjunct Assistant Professor, City College of New York, NY, 2015- present
Research Consultant, Harvard University Graduate School of Design, 2014-present
Studio Consultant, PennDesign, 2014-present
Adjunct Lecturer, NYC College of Technology, 2010-2012
Professional Experience :
Senior Sustainability Manager, Skidmore, Owings & Merrill LLP (SOM), NY, 2013-present
Sustainability Manager, YR&G, NY, 2010-2013
Sustainability Consultant, Werner Sobek Stuttgart, 2010
Building Performance Analyst, Rafael Vinoly Architects, NY, 2008-2009
Designer, Various Architectural Firms, 2004-2007
Licenses/Registration :
LEED Accredited Professional, Building Design + Construction Specialty
Estidama Accredited Professional
Selected Publications and Recent Research :
"Toward Pre-Simulated Guidelines for Low-Energy High-Rise Residential Design in Megacities. " In SimAUD Conference, 2015.
"Iterative Energy Modeling in Façade Design." In GlassCon Global Conference, 2014.
"Completing the Design-Analysis-Fabrication-Validation Cycle." In International High Performance Building Conference, 2013.
"A simple cost-benefit estimation for daylighting design and analysis during the design process", 2011.
Professional Memberships :
International Building Performance Simulation
Association American Society of Heating, Refrigerating and Air-Conditioning Engineers
Urban Land Institute
National Fenestration Rating Council
Courses
ARCH 48301/74300 Environmental Systems II