Adjunct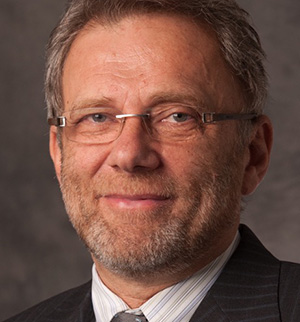 Educational Credentials :
Ph.D., Structural Engineering, Cornell University, 1993
M.Sc., Structural Engineering, Cornell University, 1989
CEE, B.Sc., and M.Sc., Architecture, University of Belgrade, 1989
Specialization in Housing, University of Belgrade, 1984
Specialization in FR Concrete, TH Delft, 1983
Teaching Experience :
Associate Professor, City College of New York, CUNY, 2017-present
Adjunct Associate Professor, New York Institute of Technology, 2018-present
Associate Professor, Rensselaer Polytechnic Institute, 2008-2017
Visiting Research Professor, University of Newcastle, 2006
Associate Professor, The Chinese University of Hong Kong, 2005-2008
Visiting Professor, Cornel University, 2002
Visiting Research Professor, TH Eindhoven, 2000
Associate Professor, Syracuse University, 1994-2005
Instructor, Syracuse University, 1993-1994
Post Doc. Research Associate, Cornell University, 1994
Research Assistant, Cornell University, 1993
Teaching Assistant, Cornell University, 1989
Professional Experience :
CAD Engineer, ARCADE, The Netherlands, 1987
Bridge and Building Designer, IKS, 1986
Selected Publications and Recent Research :
Markov, I. "Visualization of Structural Behavior by Load Testing Physical Models," Proceedings of the IASS Symposium 2018, Boston, July 16-20, 2018.
Markov, I. "Modeling and Load Testing of Cable Net Structure," Proceedings of the IASS Annual Symposium 2016, "Spatial Structures in the 21st Century," September 26-30, 2016, Tokyo, Japan.
Markov, I. at all. "Educational Modeling and Load Testing of Shells," International Journal of Space Structures, March 2016.
"Research in Design of Spatial Adaptable Rapidly Erectable Building Systems," Joint research Rensselaer Polytechnic Institute - The Royal Danish Academy of Fine Arts - Princeton University - Semyuang University, S. Korea. Funded $32,000 for period 3/15-12/31/15.
Markov, I. "Hands-On, Minds-On for Shells," International Association for Shells and Spatial Structures (IASS) - 2015 Symposium, Amsterdam, August 17-20, 2015.
Markov, I. "Hands-On Approach to Cross-Disciplinary Teaching Challenge," 2012 Education, Math and Engineering Technology, Hawaii University International Conferences, August 2012.
Nicholas P., M. Tamke, M. Thomsen, H. Jungjohann, and I. Markov. "Graded Territories: Towards the Design, Specification and Simulation of Materially Graded Bending Active Structures," ACADIA 2012, San Francisco, October 2012.
Constantinou C., J. Mendez, I.Markov, and M. Stein. "Rapid Response Low Cost Housing System – Haiti Case," 4th Latin-American Symposium on Tensile Structures, Montevideo, Uruguay, 6-8 April, 2011.
Markov, I. "Performance Based Integrated Structural Physical Models," Building Technology Educators' Society Conference, Toronto, August 4-7, 2011.
Markov, I. "Concept of Tuning and Constructing Mass-Customized Generative Surfaces," Journal of the International Association for Shell and Spatial Structures, No.2, Vol. 25, 2010.
Markov, I., and J.F. Gabriel. "Spatial and Structural Aspect of Polyhedra," Engineering Structures, The Journal of Earthquake, Wind and Ocean Engineering, Vol. 23, Number 1, January 2001, pp. 4-11.
Claiborne, Markov, Ruccolo, First Place at the International Competition for Design of the New Museum of Contemporary Arts of Vojvodina in Novi Sad." Serbia. June 2000.
Professional Memberships :
IASS -International Association of Shell and Spatial Structure
IABSE -International Association of Bridge and Structural Engineering
BTES -Building Technology Educators Society