Adjunct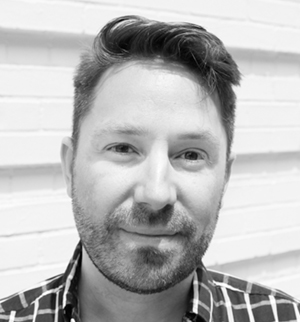 Educational Credentials :
M.Arch., with Distinction, Harvard University
B.Arch., Cornell University
Teaching Experience :
Adjunct Assistant Professor, City College of New York, 2016-present
Adjunct Assistant Professor, Columbia University Graduate School of Architecture, Planning and Preservation, 2014-present
Visiting Critic, Cornell University College of Architecture, Art and Planning, 2013
Visiting Design Critic, Harvard Graduate School of Design, 2012, 2014, 2015
Professional Experience :
Principal, FIRM Architecture and Design, New York, NY, 2011-present
Foreign Office Architects, London, UK, 2006-2010
Licenses/Registration :
Architecture License, Massachusetts
Selected Publications and Recent Research :
James Khamsi and Richard Sommer eds, HUBURBS: Transit and Urbanism in the Greater Toronto Hamilton Area, (Toronto: University of Toronto, 2012).
"Lessons Learned: Quandaries posed by Learning from Las Vegas and Delirious New York," MAS CONTEXT 25-26 / Legacy Spring-Summer 15.
Michael Piper and James Khamsi, "Endless Architecture: Accidental Manifestos for the Interior," MONU, Issue #21, October 2014.
James Khamsi and Emily Goldman, "Greater Connectivity: Infrastructures of Mobility and Design Agency Beyond the City," MONU, Issue #19, October 2013.
"Misbehaving: Radical Behaviorism and Countercultural Environments," Volume, Issue 33, October, 2012.
"Curious Little Diagrams: Gestalt Psychology and the Urbanism of Colin Rowe and Kevin Lynch," Infill Vol. 5, October 2012.
"Wrapped up in Tyvek," Scapegoat Journal Issue 02, December 2011.
Professional Memberships :
NCARB, National Council of Architectural Registration Board
AIA Associate, New York Chapter
Urban Land Institute
Courses
ARCH 23000: Communications Workshop
ARCH 73500: Site Design