Adjunct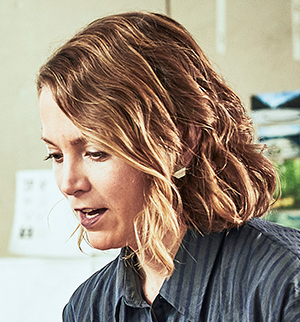 Educational Credentials :
M.Arch., Rice University, 2010
B.S. Arch., Washington University, St. Louis, 2007
Teaching Experience :
Adjunct Associate Professor, City College of New York, CUNY, 2019-present
Adjunct Assistant Professor, Barnard College, 2019-present
Assistant Professor, Syracuse University, 2016-2018
Lecturer, Parsons' School of Constructed Environments, The New School, 2014-2016
Professional Experience :
Founder and Principal, WIP: Work In Progress | Women In Practice, 2019-present.
Licenses/Registration :
Architecture License, New York State; AIA; NCARB
Selected Publications and Recent Research :
"Novel Architecture in the Age of the Novel Coronavirus," Metropolis, Nov 24, 2020.
"The Private Space of Collective Resistance," in Bracket 4 [Takes Action]. Edited by Neeraj Bhatia and Mason White, pp. 58-67. Barcelona: Actar Publishers, 2020.
Title IX Bar, "Establishing a New Centennial: Designs for Advancing Equality," Design Philadelphia Festival, Oct. 7-18, 2020.
"WIP Collaborative's Restorative Ground Wins Care for Hudson Square Design Competition," Architect's Newspaper, Sep 28, 2020.
"Active Ornament," Honorable Mention, Blank Space Fairy Tales, 2020.