Adjunct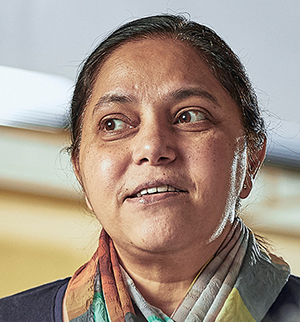 Educational Credentials :
Ph.D., Socio-Cultural Anthropology, University of Chicago, 2002
M.A., Socio-Cultural Anthropology, University of Chicago, 1996
B.A., Anthropology, Brandeis University, 1989
Teaching Experience :
Adjunct Associate Professor, City College of New York, CUNY, 2016- Present
Assistant Professor, The New School, New York, 2005-2015
Postdoctoral Associate, Yale University, New Haven, 2002-2004
Professional Experience :
Director, Terreform Center for Advanced Urban Research, New York, 2015-Present
Visiting Scholar, Institute for Public Knowledge, New York University, 2014-2015
Associate Member, Centre d'Études d'Inde et de I'Asie du Sud (CEIAS), École des Hautes Études en Sciences Sociales (EHESS), 2013-Present
Senior Research Partner, Max Planck Institute for the Study of Religious and Ethnic Diversity, Germany, July 2010-Present
Research Associate/ Co-Director, Partners for Urban Knowledge, Action and Research (PUKAR), Mumbai, 2001-2014
Visiting Instructor, Malmo Art Academy (Lund University), and Royal Danish Academy of Fine Arts, Fall 2008
Coordinator, University of Chicago, Chicago, 1999-2002
Selected Publications and Recent Research :
Edited Volumes:

Co-edited with Bruno Carvalho and Mariana Cavalcanti. Occupy All Streets: Olympic Urbanism and Contested Futures in Rio de Janeiro. New York: UR Books, 2016.
Co-edited with Prem Krishnamurthy and Carin Kuoni. Speculation, Now: Essays and Artwork. Durham: Duke University Press, 2015.

Book Manuscript:

Speculative City: Building Stories in Global Mumbai.

Journal Articles:

"Building Stories: Unsettling Family in Mumbai," Harvard Design Magazine 41 (F/W 2015): 10-18
Co-authored with AbdouMaliq Simone, "Securing the Majority: Living through Uncertainty in Jakarta," International Journal of Urban and Regional Research 36:2 (March 2012): 315-335.

Book Chapters:

"Material Visions: Mumbai Development Plan 2034 and The Unfolding City." In Mumbai Reader 2016, eds. Pankaj Joshi and Rahul Mehrotra. Mumbai: Urban Design Research Institute, 2016.
Co-authored with Vineet Diwadkar. "From Informality to Parametricism." In Informal Market Worlds Reader: The Architecture of Economic Pressure, eds. Peter Mortenbock, Helge Mooshammer, Teddy Cruz, and Fonna Forman. Amsterdam: NAi Publishers, 2015.