Adjunct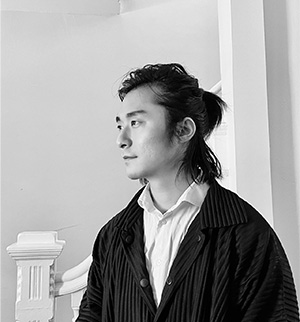 Educational Credentials :
Ph.D. Candidate, History and Theory of Architecture, Princeton University
M.Des., History and Philosophy of Design, Harvard Graduate School of Design, 2017
B. Eng. in Urban Planning, Peking University, 2015
Teaching Experience :
Adjunct Lecturer, City College of New York, CUNY, 2022
Assistant Instructor, Princeton University School of Architecture, Fall 2020
Assistant Instructor, Princeton University School of Architecture, Spring 2020
Professional Experience :
Co-founder and co-editor, Tangent Essays, 2021-present
Research Associate, URBANUS, 2017
Selected Publications and Recent Research :
Publications:

"缙云⽯石宕琐记 (Notes on the Jinyun Quarries)," forthcoming in 卷宗 Wallpaper* (Sep. 2022).
"A Literature Review on the Urban Village," forthcoming in Cities And Urban Villages, Grow In Difference, ed. Urbanus 都市实践 (Shanghai: Shanghai Culture Publishing House, 2022), 81-130.
"Between Stone and Life: Notes on a Sicilian Fish," Log 53 (Fall 2021, Why Italy Now?): 93-101.
"Four Observations on Orientation and Conversion: A Fictional Visit to Raphael's Stanza di Eliodoro," Lapis: The Journal of the Institute of Fine Arts, Issue 3 (2021).
"异端的语言与跃动的时间:'红色维也纳'及其回声 (Heterodox Language and Preposterous Time: Red Vienna and Its Echoes)," Time+Architecture (时代建筑), 2020 (6): 34-43.
"Touching, Disease, and the Sacred Artifact," e-flux Architecture, Nov. 11, 2020.