Lectures
Sciame Lecture Series: Kelly Bair
5:30 pm - 7:00 pm
Bernard and Anne Spitzer School of Architecture
141 Convent Avenue
New York, NY 10031
Sciame Auditorium (107)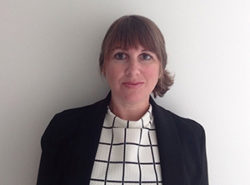 Kelly Bair is partner at BairBalliet and director of graduate studies and associate professor at the University of Illinois at Chicago's School of Architecture. Bair has also taught in Los Angeles at UCLA, SCI-Arc, and Woodbury University. She brings over a decade of experience in the architectural profession working as a project designer at various firms such as Brooks+Scarpa (formerly Pugh+Scarpa), Greg Lynn Form, and Belzberg Architects among others. Bair holds a Bachelor of Environmental Design from University of Colorado and a master's degree from the UCLA Department of Architecture and Urban Design. She is currently visiting professor at Spitzer in Spring 2020.
The spring 2020 SCIAME lecture series at Spitzer includes a full line-up of lectures, symposia, and special events that highlight our commitment to climate, environmental, and social justice. Under the broad umbrella of "Climate Justice: Time to Think, Talk and Make Change," we've put together a truly global series of speakers. All lectures are free, open to the public, and held in the Bernard and Anne Spitzer School of Architecture Sciame Auditorium. Continuing Education Credit for registered New York architects is available.
Lecture series sponsored by Sciame . . . Where Building Is an Art.
Blog