Lectures
Sciame Lecture Series: Vince Boudreau
President Boudreau in Conversation with Dean Lokko
5:30 pm - 7:00 pm
Bernard and Anne Spitzer School of Architecture
141 Convent Avenue
New York, NY 10031
Sciame Auditorium (107)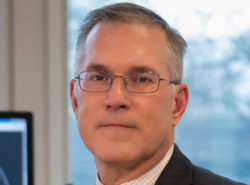 Join CCNY President Vince Boudreau and Dean Lesley Lokko as they discuss a wide range of topics including Boudreau's 25-year career at CCNY; his research as a political scientist; the importance and role of architecture in climate, environmental, and social justice; educational entrepreneurship; and why public service matters.
The spring 2020 SCIAME lecture series at Spitzer includes a full line-up of lectures, symposia, and special events that highlight our commitment to climate, environmental, and social justice. Under the broad umbrella of "Climate Justice: Time to Think, Talk and Make Change," we've put together a truly global series of speakers. All lectures are free, open to the public, and held in the Bernard and Anne Spitzer School of Architecture Sciame Auditorium. Continuing Education Credit for registered New York architects is available.
Lecture series sponsored by Sciame . . . Where Building Is an Art.
Blog