Adjunct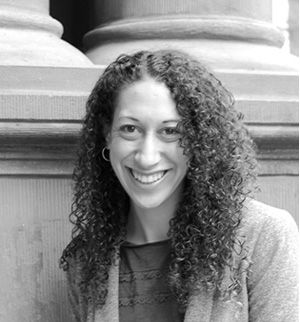 Educational Credentials :
Ph.D., Geography, Rutgers University, expected May 2024
M.S. City and Regional Planning, Pratt Institute, 2017
B.A. Urban Studies, Barnard College, 2012
Teaching Experience :
Instructor of Record, Rutgers University, 2022
Teaching Assistant, Rutgers University, 2021-2023
Professional Experience :
Project Manager, USDA Forest Service - NYC Urban Field Station, 2016-2019
Selected Publications and Recent Research :
Landau, Laura. "Mutual Aid as Disaster Response in NYC: Hurricane Sandy to COVID-19." Journal of Extreme Events, (May 30, 2022), 2241001.
Landau, Laura F., Lindsay K. Campbell, Erika S. Svendsen, and Michelle L. Johnson. "Building Adaptive Capacity Through Civic Environmental Stewardship: Responding to COVID-19 Alongside Compounding and Concurrent Crises." Frontiers in Sustainable Cities 3 (November 11, 2021), 705178.
Professional Memberships :
American Association of Geographers
American Geographical Society