Adjunct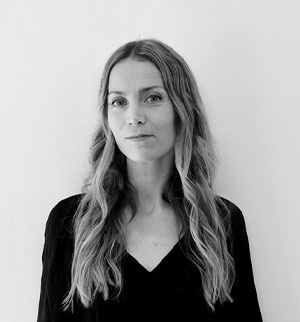 Educational Credentials :
M.Arch., Rice University, 2010
B.S. Arch., Washington University, St. Louis, 2007
Teaching Experience :
Adjunct Associate Professor, City College of New York, CUNY, 2019-present
Adjunct Assistant Professor, Barnard College, 2019-present
Assistant Professor, Syracuse University, 2016-2018
Lecturer, Parsons' School of Constructed Environments, The New School, 2014-2016
Professional Experience :
Founder, WIP: Work in Progress | Women in Practice, 2020 - present
Founding Member, WIP Collaborative, 2020 - present
Licenses/Registration :
Architecture License, New York State; AIA; NCARB
Selected Publications and Recent Research :
Community and Collaborative: An Experimental, Shared Approach to Working and Rising Together, by WIP Collaborative. Design Studio vol. 7: Collaborative Design and Practice: A New Future for Architecture Together. ed. Robert Fiehn, Kyle Buchanan, Mellis Haward. London: RIBA, 2023.
Shared Space--Collective Practice. Art Omi. Ghent, NY. Jan 21 - May 7 2023.
"WIP Collaborative's Designs and Practice Are Changing Architecture For Everyone", Elizabeth Fazzare, Cultured, Dec. 2, 2021.
Towards a Generic Public. Inventaires Urbains/Urban Inventories. ed. Carole Lévesque, Thomas-Bernard Kenniff. Montreal: Bureau d'étude de pratiques indisciplinées, 2021. p. 66-75.
Practice Maintenance. Linee Occulte. Citygroup Gallery. New York City. 2021.
Title IX Bar, "Establishing a New Centennial: Designs for Advancing Equality," Design Philadelphia Festival, Oct. 7-18, 2020.
"The Private Space of Collective Resistance," in Bracket 4 [Takes Action]. Edited by Neeraj Bhatia and Mason White, pp. 58-67. Barcelona: Actar Publishers, 2020.
"Active Ornament," Honorable Mention, Blank Space Fairy Tales, 2020.
Professional Memberships :
Urban Design Forum Fellow
Architectural League of New York Member