Lectures
Andrés Jaque: Daily Life of Archipolitics
SCIAME LECTURE SERIES - FALL 2015: CURRICULAR RESEARCH
Thursday, Sep 17, 2015
Sciame Auditorium (Room 107)
141 Convent Avenue
New York, NY 10031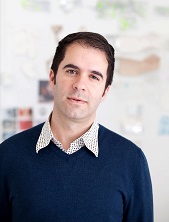 Introduction: Bradley Horn
Andrés Jaque, architect by the ETSAM and Alfred Toepfer Stiftung's Tessenow Stipendiat, is Professor of Advanced Architectural Design at the Columbia University GSAPP and Visiting Professor at Princeton University SoA. He is the founder of the Office for Political Innovation. They are authors of awarded projects including 'Plasencia Clergy House', 'House in Never Never Land', 'TUPPER HOME' or 'ESCARAVOX'. Their project 'IKEA Disobedients' is the first architectural performance ever included in the collection of the Museum of Modern Art (MoMA) and it is part of a series of architectural experiments intended to explore design from the perspective of post-foundational politics; 'Sweet Urbanism' (MAK Vienna, 2013); 'SUPERPOWERS OF TEN'(Lisbon Architecture Triennale, 2013); 'Different Kinds of Water Pouring into a Swimming Pool' (RED CAT CalArts Center for Contemporary Arts, Los Angeles 2013); 'Hänsel & Gretel's Arenas' (La Casa Encendida, Madrid, 2012); 'PHANTOM. Mies as Rendered Society' (Mies van der Rohe Pavilion, Barcelona, 2012); 'SWEET PARLIAMENT HOME' (Gwangju Biennale, South Korea, 2010); 'Skin Gardens' (BAC Barcelona, 2009); or 'FRAY HOME HOME' (Biennale di Venezia, 2010). They have been awarded the SILVER LION for the Best Research Project at the 14th Venice Biennale,with the MoMA PS1 YAP 2015 for their project "COSMO. Give me a pipe and I will move the world" (now under construction) and selected as one of the ten design offices of the year by Architectural Record.
All lectures are free, open to the public, and held at 6:30 pm in the Bernard and Anne Spitzer School of Architecture Sciame Auditorium. Continuing Education Credit for registered New York architects is available.
Lecture series sponsored by Sciame . . . Where Building Is an Art.
[Directions >] [Video Archive >]
Blog