Welcome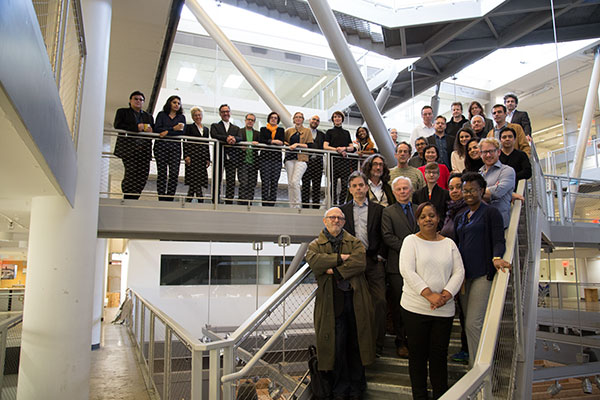 The Bernard and Anne Spitzer School of Architecture at The City College of the City University of New York is an urban school in Manhattan with a population of approximately 420 students from the city, the country and around the world pursue professional undergraduate degrees in Architecture and graduate degrees in Architecture, Urban LandscapeArchitecture, Urban Design, and Sustainability in the Urban Environment. This unique school, now fifty years old, is the only public school of architecture in New York City. With this perspective in mind, City College marks a most different position in the constellation of architecture schools in New York and the surrounding region. Its emphasis on the urban situation as a generator of ideas about the appropriateness of programs and forms in the city landscape is one of the most original aspects of the school.
Architecture studios currently pursue programs that are civic, institutional, residential, and commercial allowing the student an in-depth experience of these project types as they are projected into the urban landscape of New York City. Faculty and students pursue diverse social, political, and philosophical agendas as the projects emerge in the studio promoting intense discussion and debate. It is the School's intention to foster the widest range of possibilities in the interpretation of an architectural discourse with students, faculty, alumni, and the profession at large.
The School stands poised to move in new and interesting directions. Students and faculty will mix together to produce an invigorated and re-imaged set of ideas for architecture of today. Topics such as our civic landscape, environmental factors, construction technology, theories of public and familiar interaction, and a new aesthetic sensibility in the evolution of the architectural presence of buildings will mark just some of the topics pursued at City College. It is an exciting moment for our School, for New York City and for the art of architecture as we begin to reevaluate and reinvent the built environment for the next generation.
Gordon A. Gebert, Interim Dean