J. Max Bond Center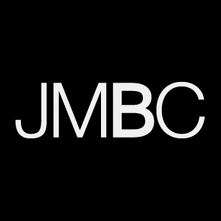 The J. Max Bond Center at the Bernard and Anne Spitzer School of Architecture at the City College of New York, believes that design can have a positive impact on urban reform in our nation's cities. Founded in 2011, the Bond Center is dedicated to the advancement of design practice, education, research and advocacy in ways that build and sustain resilient and just communities, cities, and regions.
About JMBC
The Legacy City Design Network connects professionals working in legacy cities, shares successfully designed and implemented projects, hosts convenings, advocates for innovative design, and develops new solutions through research and pilot project collaborations. The website is our signature platform for sharing innovative design practices happening in legacy cities and seeks to inspire ideas and creative development for confronting a wide range of physical and socioeconomic challenges.
Despite population and job loss, and high vacancy rates since peak years, legacy cities have great futures ahead! Several cities are already experiencing a tremendous upswing and we hope that this online idea exchange and crowdsourcing platform can raise awareness and strengthen design efforts so more cities will begin to experience the same positive upward trend. The Legacy City Design website will build a robust online catalogue of design projects and research in an effort to create an informed and engaged "community of practice" that advocates and implements more innovative solutions to address chronic urban conditions of vacancy, building abandonment, obsolete infrastructure, and inner city sprawl.
Key features of the website include:
Featured project profiles of innovative infrastructure, neighborhood revitalization and public process design practices
A crowdsourcing feature that will allow you to share and submit information about projects and/or organizations
Interactive data maps comparing population, race, income, poverty, and vacancy for 48 legacy cities
A bibliography of legacy city planning and design literature
A catalogue of local and national organizations working on design and policy in legacy cities
The JMBC is grateful for the generous support and collaborative efforts provided by the Legacy City Partnership, a new alliance founded by The American Assembly, the Center for Community Progress, the J. Max Bond Center, and theMetropolitan Institute at Virginia Tech University, whose efforts are focused on supporting and empowering our nation's former industrial core.
We are committed to maintaining a resource that is fresh and current, so look for regular updates with new projects, organizations, reports, articles, and news. But we will need your help to make this a lasting and meaningful resource! Please visit the "Submit" tab on the site and tell us about yourself and an organization or project that should be featured. For more information, e-mail legacycitydesign@gmail.com.