Profiles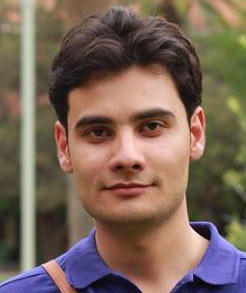 Shabir Ahmadi
Shabir Ahmadi, a Fulbright Scholar from Afghanistan, graduated from the Masters of Urban Design Program in 2015
Why did you choose SSA?
Already having a degree in architecture, I wanted to continue my education in urban design. Obtaining a degree in urban design gave me a wider perspective in the field of architecture. It provided me with the understanding of design for better life of people and communities. It made me understand that design can actually solve community problems and can create a better life for residents. It gave me the understanding of designing at large scales for cities, communities, and regions. It provided me with the capability of thinking about the design of cities and metropolitan areas in large scales as opposed to thinking only about the design for a house or a building individually.
What's the favorite project you worked on during your time at SSA?
My favorite project in the UD Program was the Calumet Collaborations project in Chicago. It was a collaborative project of architectural schools, including CCNY, Illinois Institute of Technology, and Harvard's GSD, to investigate an enormous swath of de-industrialized, environmentally plighted land on the South Side of Chicago and redesign it for a better condition using a series of design interventions.
What have you been doing since you graduated from SSA?
I have been working as an architect for the large architecture firm, Ismael Leyva Architects, in New York City. At the firm, I am involved in New York City Housing Authority's projects, especially the projects associated with the Sandy Recovery program. I am actively involved in using design and architecture to make a better life for the residents in the city through my knowledge of Architecture and Urban Design.
How did SSA prepare you for your current position?
SSA prepared me theoretically and technically by providing extensive design studio classes and informative theory classes during my program.
What advice do you have for current SSA students?
College life is an amazing time to be used comprehensively. The education a student gets and the efforts a student puts into studying never go waste. I advise students to use their time in school positively, as much as they can.
Blog