Profiles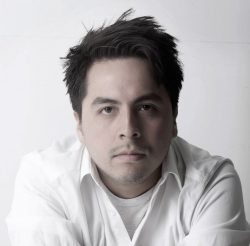 Christian Camacho
Christian Camacho graduated from the B Arch Program in 2015
Why did you choose SSA?
I was a transfer student from CityTech in Brooklyn where I completed my Associate Degree. After working at firms in Manhattan, I wanted to pursue my architectural education further. I was impressed by SSA's integration of architecture, landscape, and urban design under one roof. This was one of the main reasons why I came here.

What's the favorite project you worked on during your time at SSA?
I can't really pinpoint a favorite studio or project: there were just so many. I can however, mention that my third year design studios with Professor Alberto Foyo in the fall of 2012 and Professor Fabian Llonch in the spring of 2013 most influenced my architectural education. I turned into something of a socialist during this time… I realized the importance of the architect's civic responsibilities and it has become something that I think about during the design process.
What have you been doing since your graduated from SSA?
I received my Masters in Architecture from Columbia University in June 2016. I have been working toward my Architect License, while working full-time at SYSTEMarchitects and as an Adjunct Professor in the Architecture Department at CityTech.
How did SSA prepare you for your current position?
SSA provided a great foundation to prepare me for my position, mostly due to the incredible faculty that brought out specific interests within me that I did not know I had. The B Arch program allowed me to exercise a wide variety of matters within the field and now I feel that I am a well-rounded, critical thinker thanks to those kinds of exposure at SSA.
Blog