Profiles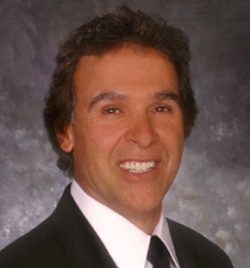 Nory Hazaveh
Nory Hazaveh graduated with a BS Degree in Architecture in 1978
Nory Hazaveh began his architectural career in 1978 when he graduated with a Bachelor of Science in Architecture from City University of New York. Hazaveh demonstrated his commitment to architecture by pursuing work in the architectural field while working toward both his graduate degree in Engineering at Brooklyn University and his doctoral course work in Design and Engineering at Columbia University.
Hazaveh is a leader and pioneer in modern architecture, he has presented at numerous conferences and large scale summits. His passion for creativity, music, and design has allowed him to design projects that not only solve his client's problems but take them beyond their vision to create places of fantasy and escape. His quest to deliver outstanding design has led him to pursue new technologies in design and engineering. Hazaveh's knowledge and enthusiasm has made him a valuable asset to his clients and his projects. In addition, Hazaveh has assisted in expanding the firm's clientele from a local market into an international market. Under Hazaveh's leadership and guidance, SOSH-NY Architects has established an outstanding reputation for architecture master planning, and interior design. Nory Hazaveh continues to perform as principal of SOSH's New York City.
Hazaveh became a partner in the firm of SOSH Architects in 1983. In the past three decades, SOSH Architects has become one of the most respected architectural design firms in the gaming, hospitality and entertainment industries.
From the ESPN Zone in New York's Time Square to his most recent Master Planning project, the Scarlet Pearl Casino Resort, Hazaveh has created exceptional designs for some of the world's most elite gaming, entertainment and hospitality clients. In addition, SOSH's impressive client roster includes such companies such as the Trump Organization, MGM/Mirage Corporation, Hard Rock Entertainment, Sands Casino Hotels, Disney Regional Entertainment, Hilton Casino Hotels, Park Place Entertainment, and Tropicana Casino Resort.
Blog