Events
Fall 2020 Sciame Series: Diego Arraigada
Monday, Nov 30, 2020
5:30 pm - 7:00 pm
Online - Zoom meeting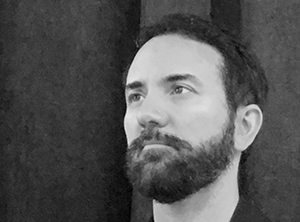 Please join us for the new SCIAME Global Spotlight Lecture Series, titled Far South. Curated by Associate Professor Fabian Llonch, the series features prominent architects from South America who will discuss their work and the unique political and environmental challenges they face. "Landscape of Resources" will be presented by Diego Arraigada (@diegoarraigada), an architect and professor based in Argentina. An introduction will be hosted by Fabian Llonch.
To join the event, please follow the Zoom link here.
Diego Arraigada completed his degree in architecture at the National University of Rosario in 2000 and attained his Master of Architecture degree from the University of California in 2003. In 2006, he established his own practice in Rosario, Argentina. He is a professor at the Torcuato Di Tella University School of Architecture in Buenos Aires, Argentina, and has been a guest professor, lecturer, and workshop leader in several universities and institutions abroad.

Among other distinctions, he obtained the Arquitectonica Foundation Prize for young architects and the Fulbright Scholarship in 2002, the Silver Medal at the XII International Architecture Buenos Aires Biennale in 2009, and the National Prize for Technological Innovation in Architecture in 2015. In 2011, he was selected to represent Argentina in the II Latin-American Architecture Biennale in Pamplona, Spain, and in 2014 he was selected for a solo exhibition at LIGA Espacio para Arquitectura, Mexico. In 2016 and 2018, he was nominated for the Mies Crown Hall Award for Emerging Architecture (Chicago, 2016). In 2017, he was invited to take part in the II Chicago Architecture Biennial.


Lecture series sponsored by Sciame . . . Where Building Is an Art
Blog