Events
Fall 2023 Sciame Lecture Series: Selva Gürdoğan
The Civic Entrepreneur
Thursday, Sep 21, 2023
5:30 pm - 7:00 pm
Sciame Auditorium (Room 107)
141 Convent Avenue
New York, NY 10031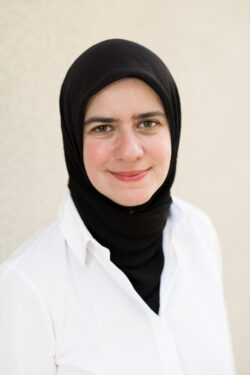 This lecture will be in person and is part of the Fall 2023 Sciame Lecture Series, titled "Crosscurrents: Architecture, Landscape, and Spatial Practices in Southwest Asia and North Africa."
Selva Gürdoğan graduated from Southern California Institute of Architecture in 2003. She worked for Office for Metropolitan Architecture in Rotterdam and in New York. In 2006 together with Gregers Tang Thomsen, she founded Superpool. During 2013-2019, she co-directed Studio-X Istanbul, an urban laboratory of Columbia University's Graduate School of Architecture, Planning and Preservation. Between 2019-2022, Selva taught at the Architecture Association School of Architecture in London. Since 2021, she is an advisor to Istanbul Planning Agency supported by a grant from Bernard van Leer Foundation. Currently Selva lives between Copenhagen and Istanbul and aside from her work with Superpool, she supports the development of Open Urban Practice, a platform for collaboration for better public programs, spaces and buildings.
"The Civic Entrepreneur":
Civic | noun | Relating to a citizen's agency and sense of belonging in the places we call home.
Civic Entrepreneur | noun | A person who works to animate and transform a place. A civic entrepreneur brings people together from many walks of life, builds common purpose, unlocks latent talents and works to seed enterprising, imaginative and system changing initiatives both inside and outside the mainstream.
Why the world needs Civic Entrepreneurs | rationale | There is no silver bullet - single initiatives cannot solve problems on their own. We live in an increasingly complex world - requiring not just deep technical expertise but the ability to work across disciplines and diverse groups of people. We need to think globally and act locally - action needs to be rooted in place to be effective and enduring. From climate change to mental health, migration to youth unemployment, we have been facing a crisis of activation. We need a new profession to unlock the awe-inspiring potential of everything we already have - welcome, the 'civic entrepreneur'.
Suggested Readings: Selva Gürdoğan, "Play in the City" and Selva Gürdoğan, "Zümrütevler Square Interim Implementation".
"Crosscurrents: Architecture, Landscape, and Spatial Practices in Southwest Asia and North Africa" probes the radical reimagining of the region compelled by the expression Southwest Asia and North Africa (SWANA). In recent years, the acronym SWANA has gained currency among architects, landscape architects, urbanists, and historians who conceptualize the territories of the Middle East and North Africa through geography and place rather than colonial frameworks. The term "Middle East" was a British invention, a tool used to advance colonialism in a region where so many national borders resulted from imperialist interventions. In the Fall 2023 Sciame Lecture Series, groundbreaking designers, scholars, practitioners, and activists chart multiple—and sometimes competing—currents in the architecture of the region and its diasporas, while displacing essentializing colonial narratives. To do so, speakers from across the area shed light on global, transnational, and diasporic human stories about design, space, landscape, and architecture in SWANA, and advance new ideas about territory, buildings, places, histories, and belonging.
All lectures are free, open to the public, and held in the Bernard and Anne Spitzer School of Architecture Sciame Auditorium.
See https://www.ccny.cuny.edu/return-campus for current requirements for in-person visitors.
This lecture series is made possible by the Spitzer Architecture Fund and the generous support of Frank Sciame '74, CEO of Sciame Construction.
Blog