No Categories
Fall 2023 Sciame Lecture Series: Sheila Crane
Living Waste: The City in the Shadow of the Shantytown
Thursday, Nov 9, 2023
5:30 pm - 7:00 pm
Sciame Auditorium (Room 107)
141 Convent Avenue
New York, NY 10031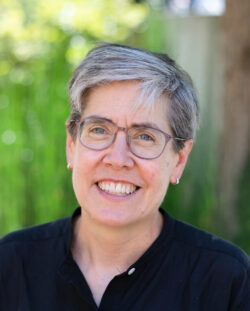 This lecture will be in person and is part of the Fall 2023 Sciame Lecture Series, titled "Crosscurrents: Architecture, Landscape, and Spatial Practices in Southwest Asia and North Africa."
Sheila Crane is Associate Professor and Chair of the Architectural History Department at the University of Virginia. Her book, Mediterranean Crossroads: Marseille and Modern Architecture (University of Minnesota Press, 2011), was recognized by the 2013 Spiro Kostof Book Award from the Society of Architectural Historians. She has published widely on colonial infrastructures, decolonial histories, ephemeral urbanisms, cities in conflict, and queer landscapes. Recent essays have appeared in Architectural Histories, Perspective, City and Society, Space and Culture, and The Journal of Architecture. She is currently completing a book manuscript, tentatively entitled, Bidonville: The City in the Shadow of the Shantytown.
"Living Waste: The City in the Shadow of the Shantytown": Like many places, Morocco has been indelibly reshaped by infrastructures of extraction, including phosphates mining, which began in the 1920s under the French protectorate and continues to shape its built landscapes and political futures. While the rapid transformation of Casablanca in the 1920s and 1930s has long been traced through its celebrated modern buildings, the city was profoundly shaped by mineral mining, as evidenced not only in its proliferating factories, but also its urban landscapes described as bidonvilles (or shantytowns) by settler-outsiders and as karians (or quarries) by their residents. Building on Max Liboiron's call to understand the integral relationship between colonialism and pollution, as well as Michelle Murphy's efforts to imagine decolonial chemical relations, this lecture traces the bidonville/karian's material histories through the intersecting trajectories of metal containers (bidon), stone quarries (karian), and dwarf palm (dûm). The karian/bidonville was linked at once to internal human and more-than-human migrations, as well as far-flung global networks, including automobile factories in Germany. The afterlives of these early landscapes of extraction have renewed significance in our current era, not least because Morocco controls over 70 percent of the planetary reserves of phosphates, a mineral critical to global food production.
Suggested Reading: Crane, S., 2019. Algerian Socialism and the Architecture of Autogestion. Architectural Histories, 7(1), p.20.
"Crosscurrents: Architecture, Landscape, and Spatial Practices in Southwest Asia and North Africa" probes the radical reimagining of the region compelled by the expression Southwest Asia and North Africa (SWANA). In recent years, the acronym SWANA has gained currency among architects, landscape architects, urbanists, and historians who conceptualize the territories of the Middle East and North Africa through geography and place rather than colonial frameworks. The term "Middle East" was a British invention, a tool used to advance colonialism in a region where so many national borders resulted from imperialist interventions. In the Fall 2023 Sciame Lecture Series, groundbreaking designers, scholars, practitioners, and activists chart multiple—and sometimes competing—currents in the architecture of the region and its diasporas, while displacing essentializing colonial narratives. To do so, speakers from across the area shed light on global, transnational, and diasporic human stories about design, space, landscape, and architecture in SWANA, and advance new ideas about territory, buildings, places, histories, and belonging.
All lectures are free, open to the public, and held in the Bernard and Anne Spitzer School of Architecture Sciame Auditorium.
See https://www.ccny.cuny.edu/return-campus for current requirements for in-person visitors.
This lecture series is made possible by the Spitzer Architecture Fund and the generous support of Frank Sciame '74, CEO of Sciame Construction.
Blog