Events
Exhibit Tour: Mass Support, Flexibility and Resident Agency in Housing
Wednesday, May 3, 2023
3:00 am - 4:00 pm
Bernard and Anne Spitzer School of Architecture
141 Convent Avenue
New York, NY 10031
Gallery (first floor)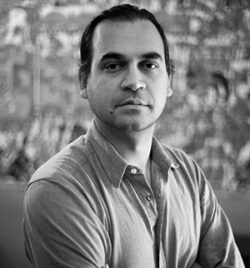 Free exhibit tour led by co-curator and Distinguished Lecturer Cassim Shepard. No RSVP required.
The exhibit Mass Support, Flexibility and Resident Agency in Housing explores the legacy and contemporary relevance of the Stichting Architecten Research (SAR), a Dutch architectural think tank active between 1964 and 1990 that proposed a radical new way of thinking about mass housing, one that fused the efficiency of industrial construction with the flexibility of user customization. Initially led by John Habraken, the SAR suggested new functions for the construction industry, for households, and, crucially, for architects.
The exhibition is the product of a unique collaboration between the Spitzer School of Architecture at CCNY, The Architectural League of New York, and the Curatorial Research Collective of the TU/e with support of the Consulate-General of the Netherlands, New York.
This spring semester, Lavender Fever Homecoming Week 2023 officially starts on Monday, May 1, and runs through Friday, May 12. As in previous years, the college is putting together a Lavender Fever Homecoming Calendar of events where we list events and activities to celebrate our CCNY Beaver pride.
CCNY's homecoming week is the college's best opportunity to celebrate the end of a successful academic year and to collectively enjoy the spring season. Our events are free and open to our CCNY community; students, donors, alumni, and friends of the College.
Blog