Lectures
Michael Young
Thursday, Mar 16, 2017
6:30 pm - 8:00 pm
Sciame Auditorium (Room 107)
141 Convent Avenue
New York, NY 10031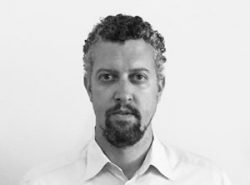 Introduction: Fabian Llonch
Michael Young is an architect and educator practicing in New York City where he is a founding partner of the architectural design studio Young & Ayata. Young & Ayata were awarded a Design Vanguard Award from Architectural Record for 2016. In 2015 they received a first place prize to design the new Bauhaus Museum in Dessau, Germany. In 2014 they received the Young Architects Prize from the Architectural League of New York, and were finalists for the MoMA Young Architects Program at the Istanbul Modern.
Michael is currently an Assistant Professor at the Cooper Union, Visiting Assistant Professor at Princeton University, and Visiting Instructor at SCI-Arc. In the Fall of 2016 he was the Louis I. Kahn Visiting Assistant Professor at Yale University. He has previously taught design studios and seminars at Yale, Columbia, Syracuse, Pratt, Cornell and Innsbruck University. His work has been exhibited recently in New York, Los Angeles, Istanbul, Chicago, Barcelona, and Princeton. Michael received his Master's Degree from Princeton University and a Bachelor of Architecture from Cal Poly San Luis Obispo. He is a Registered Architect in the State of New York.
All lectures are free, open to the public, and held at 6:30 pm in the Bernard and Anne Spitzer School of Architecture Sciame Auditorium. Continuing Education Credit for registered New York architects is available.
Lecture series sponsored by Sciame . . . Where Building Is an Art.
Blog