Lectures
Sciame Lecture Series: Brian Goldstein – J Max Bond Center for Urban Futures Lecture
Architecture as Activism: Lessons from Harlem
Thursday, Apr 11, 2019
5:30 pm - 7:00 pm
Bernard and Anne Spitzer School of Architecture
141 Convent Avenue
New York, NY 10031
Sciame Auditorium (107)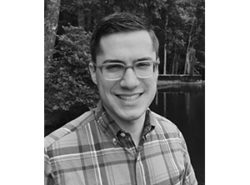 Note earlier start time.
Faculty Intro: Gordon A. Gebert, Interim Dean
Brian D. Goldstein is an architectural historian and assistant professor at Swarthmore College, Pennsylvania. Goldstein received his PhD from Harvard University in 2013, and he previously taught at the University of New Mexico and the University of Wisconsin-Madison. His research focuses on the intersection of race, class, social movements, and the built environment in the United States.  His publications include The Roots of Urban Renaissance: Gentrification and the Struggle Over Harlem (2017) and numerous articles appearing in the Journal of American History, Journal of Urban History, and edited volumes of Reassessing Rudolph (2017); Affordable Housing in New York (2015); and Summer in the City: John Lindsay, New York, and the American Dream (2014).
Goldstein is the recipient of fellowships and awards from the Graham Foundation for the Advanced Studies in Fine Arts, the Society of Architectural Historians, the Society for American City and Regional Planning History, the Center for the Humanities at the University of Wisconsin-Madison, and the Charles Warren Center for Studies in American History.
All lectures are free, open to the public, and held in the Bernard and Anne Spitzer School of Architecture Sciame Auditorium. Continuing Education Credit for registered New York architects is available.
Lecture series sponsored by Sciame . . . Where Building Is an Art.
Blog