Events
Spring 2022 Sciame Lecture Series: Tara Dudley
The Untold: Finding Ancestors of Color in the Built Environment
Thursday, Mar 24, 2022
6:00 pm - 7:00 pm
Online - Zoom meeting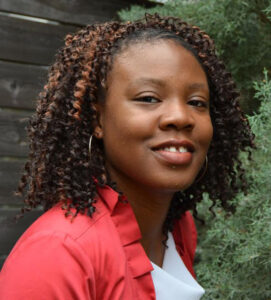 Please join us for the sixth event of our Spring Lecture Series, titled "The Untold: Finding Ancestors of Color in the Built Environment", featuring Tara Dudley.⁠
This lecture is part of the 2022 Spring Sciame Lecture Series, themed "Radical Black Space."
⁠
All lectures will be presented via Zoom and held on Thursdays at 6pm NYC time. ⁠
Free and open to the public - Register below. Register here and then check your email immediately for the passcode needed to join.

Conversation : The Untold: Finding Ancestors of Color in the Built Environment
Preservationists, historians, and other practitioners have become increasingly sensitive to the fact that the standards intended to foster historic preservation and cultural resource management do not encourage the designation of African American historic places. One of the challenges is how to conduct research on historic resources of marginalized communities where the source material is seemingly difficult to access or nonexistent, including where the historic properties no longer exist. In her research and scholarship, Dr. Tara A. Dudley engages with repressed untold histories and works to demystify the process, paths, and methods of marginalized contributors to the built environment and reassert their historic agency. In her lecture for the spring 2022 Sciame lecture series, she will share some of her experiences identifying and conducting research on free people of color in New Orleans and African American builders and heritage sites in Texas over the last two decades.
SPEAKER
Dr. Tara A. Dudley is an Assistant Professor in The University of Texas at Austin School of Architecture, where she teaches architectural history and interior design courses. Her scholarship examines the contributions of African American builders and architects to the American built environment, focusing on the antebellum and Reconstruction eras in the US South. Her work reflects an interdisciplinary approach to the study of cultural resources with a focus on nineteenth-century American design, African American architectural history, historic preservation, and material culture. She is the author of Building Antebellum New Orleans: Free People of Color and Their Influence (University of Texas Press, 2021), winner of the Association of American Publishers 2022 Prose Award in Architecture & Urban Planning. Her in-progress works include a biography on the life and work of African-American architect John Saunders Chase and a co-edited volume that addresses the past in the present in relation to slavery and oppression in the built environment.
https://soa.utexas.edu/people/tara-dudley
Suggested Reading: "Before West Campus: Rediscovery and Preservation of Wheatville's West Campus," Platform (2019-2020): 8-11
https://utpress.utexas.edu/books/dudley-building-antebellum-new-orleans
Series Theme -- Radical Black Space
The Spring 2022 Sciame Lecture series, themed Radical Black Space, brings together architects, preservationists, planners, artists, and historians of color at a precipitous moment. The Movement for Black Lives demands that Americans from all walks of life confront racism and its sordid impact on constructed environments, and understand the rich, vital tradition of Black resistance, innovation, and creativity. Speakers will touch on many questions: How do the places and things made by African Americans disrupt the racial status quo in the United States? How is difference celebrated? How is equity imagined and achieved? What constitutes anti-racist spatial practice? Radical Black Space shows that the Black radical tradition is alive in art and architecture, and that having a handle on Black history is essential to understanding the present and shaping the future. Join us to find revolution in the everyday and to recognize the extraordinary places and objects that Black Americans make and the stories they tell about themselves. Radical Black Space is convened by Marta Gutman and Jerome Haferd.
Sciame Lecture Series with additional funding provided by the Bernard & Anne Spitzer School of Architecture Fund.
Blog