Events
Spring 2023 Sciame Lecture Series: Cathi Ho Schar
Voyaging in Place: Community Design in Hawaii
Thursday, Mar 30, 2023
6:00 pm - 7:30 pm
Sciame Auditorium (Room 107)
141 Convent Avenue
New York, NY 10031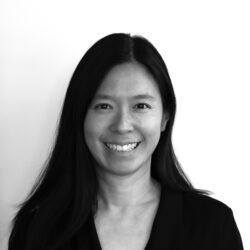 This lecture will be held in person and is part of the Spring 2023 Sciame Lecture Series, titled "Across the Pacific Rim: Architecture and Landscape in Translation."
Cathi Ho Schar, FAIA, is an assistant professor at the University of Hawai'i at Mānoa School of Architecture and the inaugural director of the University of Hawai'i Community Design Center, where she focuses on public-sector, public-interest teaching and practice. Under her direction, the center evolved into a collaborative platform that operates at the intersection of university, government, and community stakeholders, providing opportunities for students, staff, and faculty to apply their expertise to projects with local impact. In 2021, Cathi was elevated into the AIA College of Fellows for her work in both education and practice. Cathi was born and raised in Honolulu.  She received her B.A. from Stanford University and M.Arch from U.C. Berkeley.
"Voyaging in Place: Community Design in Hawaii": Hawai'i is home to one of the world's most remote urban populations. As an island archipelago populated by 1.4 million residents -- the result of years of colonization, immigration, militarization, and globalization -- contemporary Hawai'i offers a unique context for community design pedagogy and practice. In 2016, the University of Hawai'i at Mānoa School of Architecture established the University of Hawai'i Community Design Center (UHCDC), a teaching practice that applies the resources of the university to critical built environment issues facing the state. Close collaboration with state legislators led to a public-sector public-interest practice model that engages students, staff, and faculty members on projects that combine government alignment, community engagement, applied research, and design inquiry. This presentation will look more deeply at an effort to address the disproportionate representation of Native Hawaiian and Pacific Islanders in Hawai'i's criminal justice system and to facilitate systemwide reform. The multi-year effort, supported by teams drawn from architecture, landscape architecture, planning, social work, public health, Hawaiian studies, and law, explores place, culture, and community-based justice models and realizable steps toward more just and restorative alternatives. The work, presented as a Hawaiʻi-centric community design toolkit, offers a hyperlocal but translatable process of voyaging in place.
Suggested Reading: www.hookaulike.org
"Across the Pacific Rim: Architecture and Landscape in Translation" begins with what the Pacific Ocean is: a fluid place, a sea where ideas, people, and artifacts move. It questions the framing of this great body of water as a barrier or a void, concepts that are rooted in colonialism and imperialism. Instead, it posits the Pacific as an active stage for exchanging and translating ideas, concepts, materials, and technologies about constructed environments. The designers, scholars, practitioners, and activists featured in this series are situated along the Pacific Rim. They examine areas, products, and product histories along the Pacific Rim. They call on this positionality to offer exceptional, transnational, boundary-breaking, hybrid practices and research that contribute to a shared environment and a collective future.
All lectures are free, open to the public, and held in the Bernard and Anne Spitzer School of Architecture Sciame Auditorium. Please note a remote viewing option will not be available for this lecture. 
See https://www.ccny.cuny.edu/return-campus for current requirements for in-person visitors.
This lecture series is made possible by the Spitzer Architecture Fund and the generous support of Frank Sciame '74, CEO of Sciame Construction.
Blog