Faculty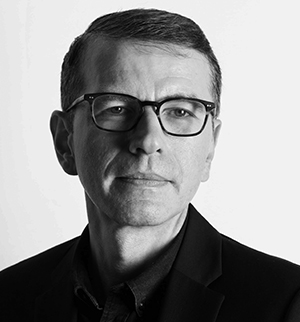 Educational Credentials :
Ph.D., Art History, Graduate Center, City University of New York, 2013
B.A., Honors in Art History, Vassar College, 1997
Teaching Experience :
Assistant Professor, City College of New York, CUNY, 2013-present
Adjunct Lecturer, City College of New York, CUNY, Spring 2011; Spring 2013
Lecturer, Art Department, Colorado College, Fall 2012
Lecturer, Department of Fine and Performing Arts, Baruch College, CUNY, 2011-2012
Selected Publications and Recent Research :
Essays:

"Through a Filtered Lens: Photography and the Politics of Potable Water in Modern Paris." Forthcoming in Technology and Culture.
"Between Social Engagement and Neoliberalism." Forthcoming in Non-Standard Architectural Production: Between Aesthetic Experience and Social Action. Edited by Sandra Löschke. London: Routledge, 2019.
"Architecture in 2018: Look to the Streets, not the Sky," The Conversation (4 January 2018).
"The Empire's New Veil," Log 16 (Spring/Summer 2009): 133-142.

Reviews:

"Book Review of Martin Bressani, Architecture and the Historical Imagination: Eugène-Emmanuel Viollet-le-Duc, 1814-1879," Journal of the Society of Architectural Historians 76:2 (June 2017): 245-248.
"Exhibition Review of Henri Labrouste: Structure Brought to Light," caa.reviews (April 2014).
"Book Review of Andrew Saint, Architect and Engineer: A Study in Sibling Rivalry," Casabella 782 (October 2009): 102-103.
"Building Review: Specters of Industry: Adaptive Reuse in Paris as Industrial Patrimony," Journal of Architectural Education 63, No. 1 (October 2009): 136-140.

Catalogue and Encyclopedia Entries:

"Bernard Forest de Bélidor," "Arcisse de Caumont," "Charles Garnier," "Albert Lenoir," and "Charles Percier and Pierre-François-Léonard Fontaine." In The Architect's Library: A Collection of Notable Books on Architecture at Vassar College, ed. Nicholas Adams. Poughkeepsie: Vassar College Libraries, 2014, 30, 39, 55-57, 70-71, 89-90.
"Architectural Design," "Blueprint," and "Perspecta." In Architettura del Novecento – Vol. 1, Teorie, Scuole, Eventi, ed. Marco Biraghi and Alberto Ferlenga. Turin: Einaudi, 2012.
Courses
AES 23202/ARCH 61201: Survey of World Architecture 1
ARCH 47201/85201: Survey of World Architecture 4
LAAR 62200: History and Theory of Landscape Architecture
ARCH 51408/ARCH 64004: History of Modern Urban Infrastructure
ARCH 51401/73101: Gaudí and the Architectural Culture of the Fin de Siècle
ARCH 51446/63202: History of Architectural Representation
ARCH 51464/61464: Queer Space
URB 20010: Introduction to Urban Studies