Director of Program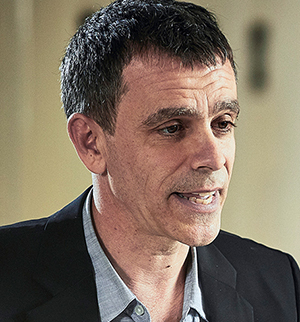 Julio Salcedo-Fernandez
Director of Graduate Urban Design Program; Associate Professor
Phone: 212-650-6869
Email: jsalcedo-fernandez@ccny.cuny.edu
Office: SSA112
Educational Credentials :
M.Arch., Harvard University, 1997
B.A., Architecture, Rice University, 1992
Design Workshops, Universidad Complutense, 1990, 1992
Teaching Experience :
Associate Professor, City College of New York, CUNY, 2007-present
Adjunct Professor, Harvard University, 2001; 2003; 2004
Associate Professor, Syracuse University, Fall 2004; Spring 2005
Visiting Professor, University European, Madrid, 2006
Adjunct Professor, University of Pennsylvania, 2006
Adjunct Professor, Cornell University 2007
Invited to teach Architecture, MIT, 2004; 2005; 2006
Critic at Harvard, Yale, Princeton, Penn, Columbia, MIT, Georgia Tech, University of Toronto, UPR, EUM, Pratt, Cornell, Syracuse
Professional Experience :
Principal, Scalar Architecture, PC, New York, 2001-present
Associate, B&R Projects, New York, 2001
Project Architect, (Richard Cook) Cook and Fox, New York, 1999-2000
Senior Designer, SOM, New York, 1997-1999
Project Architect, Rafael Moneo, Madrid, Spain, 1993, 1997
Designer, Machado Silvetti Associates, Boston, MA, 1992-1993
Licenses/Registration :
Architecture License, New York State, 2001
European Union Registered Architect, COAM, 2004
Selected Publications and Recent Research :
Books:

Salcedo, Julio. Specific Generic Continuum. PA: Oscar Riera Ojeda Publishers, 2011. Foreword by Luis Rojo. Essay by Ivan Rupnik.
Salcedo, Julio –co-author. Foreword Craig Konyk. Instability. New York: Princeton Architectural Press, 2007, pp. 150-176.

Media Appearances:

"Proposed Developments Could Cast Shadows over Brooklyn." Interview by Jeanine Ramirez. NY1 News, Aug. 5, 2018.
"Is Brooklyn's Building Boom a Threat to the Iconic Brooklyn Botanic Garden?" Interview by Jack Ford. Channel Thirteen, Aug. 30, 2018.
Brandsás, Frank. "Politikere kuppet folkemote." HA (Hamar, Norway): Oct. 24, 2014, pp. 1, 10, 11.
Jimenez, Vicente. "Nueva York Se Enamora de la Complejidad de Gaudi." El Pais, Madrid, Spain: Oct. 20, 2014, Culture Section, p. 1.
Hollander, Sophia. "Some Schools Buck Trend of High Cost." Wall Street Journal (New York): Jan. 12, 2012, pp. A17.
Architectural work featured in Architectural Record, Interior Design, The Architects Newspaper, Frame, Space and Design, Bauwelt, Arquitectura, B-1, Futures, Byggenkunst, Ha, The Globe and Mail, Pasajes, House Beautiful, Europan, AV, Landscape Architecture, Archdaily, Domusweb.it, Designboom, and Metalocus.
Professional Memberships :
LEED AP
COAM
Young Architect Winner- Architectural League
Europan 6 winner
Fellow – Real Colegio Complutense Harvard University