Chair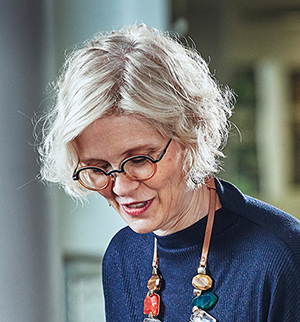 Educational Credentials :
M.U.P., Urban Design, The City College of New York/CUNY, 2005
M.Arch., Massachusetts Institute of Technology, 1994
B.A., Yale University, 1989
Teaching Experience :
Associate Professor, City College of New York, CUNY, 2008-present
Adjunct Associate Professor, Columbia University, 2008
Adjunct Assistant Professor, New York City College of Technology, CUNY, 2007-2008
Visiting Assistant Professor, Georgia Institute of Technology, 1999-2001
Visiting Assistant Professor, University of Utah, 1997-1999
Studio Instructor, Boston Architectural College, 1995-1997
Professional Experience :
June Williamson Architecture & Urban Design, NY, 2003-present
Cooper Carry Inc., New York, NY, 2006-2007
Mary Miss Studio, New York, NY, 2005-2006
Anshen + Allen Los Angeles (now, CO Architects), CA, 2001-2003
Prescott Muir Architects, Salt Lake City, UT, 1998-1999
MJSA Architects, Salt Lake City, UT, 1997-1998
Carr Lynch Hack & Sandell, Cambridge, MA, 1994-1996
Building Conservation Associates, New York, NY 1990-1991
Licenses/Registration :
Architecture License, New York State
NCARB Certified
Selected Publications and Recent Research :
"Great Falls, Great Food, Great Stories," for Paterson Great Falls National Historical Park (2014-15).
"Urban Design Tactics for Suburban Retrofitting" in Emily Talen, ed., Retrofitting Sprawl: Addressing Seventy Years of Failed Urban Form (University of Georgia Press, 2015).
"Americans Abroad: Aramco's Ras Tanura Compound circa 1970," SACRPH 15th National Conference on Planning History (2013).
"Protest on the Astroturf at Downtown Silver Spring: July 4, 2007" in Christopher Niedt, ed., Social Justice in Diverse Suburbs: History, Politics, and Prospects (Temple University Press, 2013).
Designing Suburban Futures: New Models from Build a Better Burb (Island Press, 2013).
"Notes on Grids and Back Alleys," PLOT: Journal of the City College of New York Landscape Architecture Program (Spring 2012).
Retrofitting Suburbia: Urban Design Solutions for Redesigning Suburbs with Ellen Dunham-Jones (John Wiley & Sons, 2008, updated edition 2011).
Organizer, ParkingPLUS Design Challenge (2013-14) and Build a Better Burb Ideas Competition (2010).
Professional Memberships :
Fellow, Urban Design Forum
Member, Congress for the New Urbanism
Member, Society for American City and Regional Planning History (SACRPH)
Member, Van Alen Institute
Member, Architectural League of New York