Dean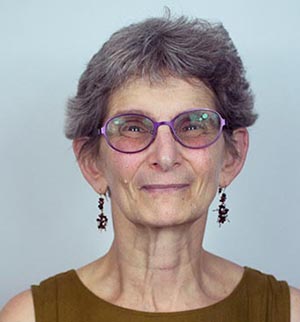 Educational Credentials :
Ph.D., University of California, Berkeley, 2000
M.Arch, Columbia University, New York, NY, 1981
A.B., Honors in Art, Brown University, 1975
Teaching Experience :
Interim Dean, City College of New York, CUNY, 2021-present
Professor, City College of New York, CUNY, 2004-present
Professor, Art History Program, Graduate Center, CUNY, 2014-present
Adjunct Professor, California College of the Arts,1999-2000.
Associate Chairman, Parsons School of Design/New School for Social Research, Department of Architecture and Environmental Design, 1988-92; Acting Chair, Spring 1991
Graduate School of Fine Arts, University of Pennsylvania, Visiting Lecturer, 1990, 1991
Assistant Professor, Columbia University, Graduate School of Architecture, Planning, and Preservation, 1985-88; Adjunct Assistant Professor, 1983-85; Paris Summer Program, 1985, 1987
Professional Experience :
Architect, Marta Gutman/A. Eugene Sparling, A.I.A., New York, NY, 1985-92
Project Architect, Moger-Woodson Architects, New York, NY, 1984-85
Project Architect, Conrad Levenson, Architects and Planners, New York, NY, 1982-84
Designer, Levenson/Thaler Associates, New York, NY, 1978-81
Licenses/Registration :
Architecture License, New York State
Selected Publications and Recent Research :
A City for Children: Women, Architecture, and the Charitable Landscapes of Oakland, 1850-1950. Chicago: University of Chicago Press, 2014.
"Teaching Marshall/Marshall Teaching: Encounters with Berman," in Adventures in Modernism: Thinking with Marshall Berman, edited by Jennifer Corby (New York: UR /Terreform, 2015): 52-61.
Response to Justin Binder's ongoing Vacated project for Design and Violence, edited by Paola Antonelli and Jamer Hunt (MomA, 2013 +), http://designandviolence.moma.org/vacated-justin-blinder/.
"The Physical Spaces of Childhood," chapter 13 in The Routledge History of Childhood in the West, ed. Paula S. Fass, 249-66. New York: Routledge, 2012.
Professional Memberships :
The Vernacular Architecture Forum
Society for American City and Regional Planning History
Urban History Association
Society of Architectural Historians