Adjunct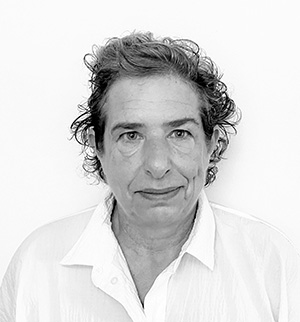 Educational Credentials :
Ph.D., Theory and History of Architecture, Polytechnic University of Catalonia, 2010
M.S., Architecture and Urban Culture, Polytechnic University of Catalonia, 1999
M. Arch, Columbia University Graduate School of Architecture, Planning and Preservation, NY, 1984
B.A, Art History and Studio Art, Rutgers University, NJ, 1980
Teaching Experience :
Adjunct Professor, City College of New York, CUNY, 2021-present
Adjunct Professor, College of Art, Architecture and Design, American University of Sharjah in Barcelona Program, 2017-2019
Visiting Faculty, Master of Architecture and Urbanism Program in Barcelona, Faculty of Environmental Design, University of Calgary, 2005-2019
Co-Director and Head of Studies, Metropolis Masters and Post-Graduate Program in Architecture and Urban Studies, Polytechnic University of Catalonia, 2003-2014
Core Faculty, Metropolis Masters and Post-Graduate Program in Architecture and Urban Studies, Polytechnic University of Catalonia, 1999-2014
Visiting Associate Professor, College of Architecture, Texas A&M University
in Barcelona Program. 2001-2014
Lecturer, Elisava Barcelona School of Design and Engineering, Pompeu Fabra University, 2001-2012
Visiting Lecturer, Azriel School of Architecture and Urbanism, Carleton University, Graduate Program in Barcelona, 2004-2005
Professional Experience :
Partner in Demostudio, 1999-present
"Live Sites: Urban Reactivation of Spaces in Disuse." Urban Curation and Public Space Project. FAD, Fostering the Arts and Design Association, 2011-2012
Researcher, Mies van der Rohe Foundation, 2003
Curatorial Assistant, Museum of Contemporary Art of Barcelona, 1996-1998
Taller de Arquitectura, 1989-1992
Selected Publications and Recent Research :
Books:

The Ideal of Total Environmental Control: Knud Lönberg-Holm, Buckminster Fuller and the SSA. Routledge, October 2017.
Co-Editor:
Metropolis: ciudades, redes, paisajes. Barcelona, Gustavo Gili, 2004.
Barcelona: A Guide to Recent Architecture. London, Ellipsis/Chrysalis, 2001

Articles and Conference Papers:

"RCR in UAE." (with Dr. Igor Pereza). CRC Press Balkema (Taylor Francis Group)
The International Association of Structures and Architecture, ICSA 2022 Aalborg University, Denmark. Forthcoming, 2022
"Knud Lönberg-Holm and the Introduction of Bauhaus Pedagogy in the US"
Bauhaus Effects. National College of Art and Design, University College Cork, University College Dublin and Goethe Institut, Dublin. 7-9 February 2019
"The Universal Connector: Building Systems after the Bauhaus"
Bauhaus Lab, Dessau. 7 May – 9 August 2018
"Architects in the Circular Economy: Knud Lönberg-Holm, Buckminster Fuller and the SSA." Beyond Instrumentality: Environmental Histories of Architecture. European Architectural History Network Fifth International Meeting, Estonia. 2018
"The International Architectures of the SSA: Informational Designer Knud Lönberg-Holm." Architecture, Systems Research and Computational Science. Nexus Network Journal. Volume 14, Number 1 (Winter 2012): 35-53.
"Design Abroad: Program Design and Cultural Immersion"
ACSA (Associated Collegiate Schools of Architecture) International Conference, Barcelona. Change: Architecture, Education, Practices. June 2012
"Monuments and Instruments: a historical case study of design scenarios and emergency" Design History Foundation Conference, Barcelona. September 2011
"Pencil of Nature/Mirror of Culture."
Scapes V. Journal of the Department of Architecture Parsons School of Design (2007): 22-27.
"Postmoderne." Bauwelt Number 24 (June 2003).
Professional Memberships :
Society of Architectural Historians
European Architectural History Network