Lectures
Fall 2020 Sciame Series: Gloria Cabral
Monday, Sep 21, 2020
5:30 pm - 7:00 pm
Online - Zoom meeting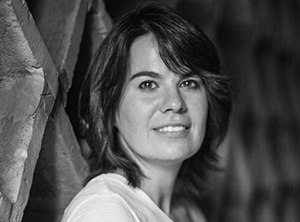 Please join us for the new SCIAME Global Spotlight Lecture Series, titled Far South. Curated by Associate Professor Fabian Llonch, the series features prominent architects from South America who will discuss their work and the unique political and environmental challenges they face. The third lecture of this series, entitled "Our Construction," will be presented by Gloria Cabral, a Paraguayan architect and partner at Gabinete de Arquitectura in Asuncion. Along with Solano Benitez, they research architecture's role in the construction of society. An introduction will be led by by Elisabetta Terragni.
To join the event, please follow the Zoom link here.
In 2010, the duo was selected to participate in the Bienal Panamericana with the CRIT Teleton building. Cabral was selected to participate in the Rolex Mentor & Protégé program, which offered her the opportunity to work alongside architect Peter Zumthor in his Swiss studio in 2014. The studio received the Golden Lion prize at the 15th International Architecture Exhibition, La Biennale di Venezia, for their project, "Breaking the Siege." In 2016, they won the Panorama prize for their project "Quincho de la Tia Coral." Subsequently, Gloria received the Moira Gemmill Prize for Emerging Architecture and participated as a juror of the RIBA prize Home of the Year. She is currently teaching studio at UNA in Paraguay and HKU in Hong Kong.
Lecture series sponsored by Sciame . . . Where Building Is an Art
Blog