Events
Fall 2020 Sciame Series: Jeannette Plaut
Monday, Nov 16, 2020
5:30 pm - 7:00 pm
Online - Zoom meeting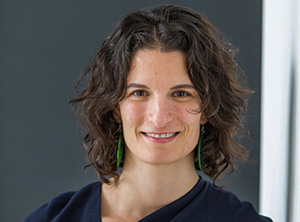 Please join us for the new SCIAME Global Spotlight Lecture Series, titled Far South. Curated by Associate Professor Fabian Llonch, the series features prominent architects from South America who will discuss their work and the unique political and environmental challenges they face. "Experiementation Field" will be presented by Jeannette Plaut, an architect, academician, and curator at large. An introduction will be led by Denise Hoffman Brandt. 
To join the event, please follow the Zoom link here.
Plaut has been the director of CONSTRUCTO since 2008 along with her partner, Marcelo Sarovic. In 2016, she was invited to join the MoMA International Curatorial Institute in Modern and Contemporary Art, and, since 2010, has been the director of the Young Architects Program in Chile, which is associated with MoMA. Plaut has been a professor at Universidad Católica and UNAB and is the editor in chief of Trace magazine. She has authored several books including PULSO: New Architecture in Chile, PULSO2: New Architecture in Latin America, Rafael Iglesia, CEPAL, Active Patrimony, LATAM 01, and LATAM, 02 and works as a Latin American correspondent for international magazines.
Plaut was also a curator of the Chilean Pavilion at the 2010 Shanghai Expo, director of the National Exhibition at the XV Chilean Biennial, director of the International Lecture Series at the XIV Chilean Biennial, and she is part of the panel of the Rolex Mentor & Protégés Arts Initiative in Switzerland. She was on the jury of the Ibero-American Biennial in Spain, Dhaka Art Summit in Bangladesh, and is a nominator of the Beazley Prize of the London Design Museum. Plaut also curated the exhibition EXTRA-ORDINARY: New Practices in Chilean Architecture at the Center for Architecture, AIA, in New York. 
Lecture series sponsored by Sciame . . . Where Building Is an Art
Blog