Events
Fall 2020 Sciame Series: Luis Callejas
Monday, Oct 5, 2020
5:30 pm - 7:00 pm
Online - Zoom meeting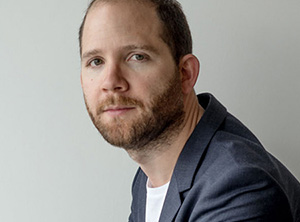 Please join us for the new SCIAME Global Spotlight Lecture Series, titled Far South. Curated by Associate Professor Fabian Llonch, the series features prominent architects from South America who will discuss their work and the unique political and environmental challenges they face. The fourth lecture of this series, entitled "Recent Works," will be presented by Luis Callejas (@lcla_office), whose practice and research challenges the distinction between architecture and landscape architecture. An introduction will be led by Julio Salacedo.
To join the event, please follow the Zoom link here.
Callejas's projects range from scenography design to master plans, cities, gardens, installations, open buildings, and vast landscapes. Some of his completed works include the aquatic center for the XI South American Games and an open-air complex of swimming pools and public space in Medellin. His works has been exhibited recently at the first Chicago Architecture Biennial, the 2016 Lisbon Triennial, the 2016 Oslo Architecture Triennial, the 2019 Seoul Architecture Biennial, the 2010 Latin American Architecture Biennial, and the 2018 Venice Biennial, among others. Callejas is a full-time professor at the Oslo School of Architecture. Before joining AHO, he taught at Harvard University Graduate School of Design from 2011 to 2016 (Architecture and Landscape Architecture).
Since 2008, Callejas has received diverse recognition in 25 design competitions. He was awarded with the Architectural League of New York Prize for Young Architects in 2013 and selected as one of the world's ten best young practices by the Lakov Chernikhov International Foundation in 2010, for which he was nominated again in 2012 and 2014. In 2016, Callejas was one of the three finalists for the Mentor & Protégé arts initiative. In 2019, he was awarded the Patrick Geddes fellowship at the University of Edinburgh.
Callejas is the author of Pamphlet Architecture 33 (Princeton Architectural Press). The competition for PA33 asked previous authors in the series to nominate the architects and theorists whose work represents the most exciting design and research in the field today. Other books include a monograph on his work "From Paisajes Emergentes to LCLA Office" -- edited by Giacinto Cerviere -- titled Archipielago de Arquitectura. Works and texts by Callejas have been published by Abitare, Domus, Metropolis, Jola, Harvard Design Magazine, Praxis, Mark, C3, Scape, DeArq, Architectural Review, LA Times, and others.
Lecture series sponsored by Sciame . . . Where Building Is an Art
Blog