Events
Fall 2020 Sciame Series: Patricia Llosa Bueno
Monday, Nov 23, 2020
5:30 pm - 7:00 pm
Online - Zoom meeting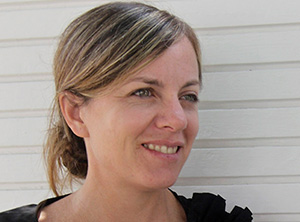 Please join us for the new SCIAME Global Spotlight Lecture Series, titled Far South. Curated by Associate Professor Fabian Llonch, the series features prominent architects from South America who will discuss their work and the unique political and environmental challenges they face. "Decoded Architecture" will be presented by Patricia Llosa Bueno, professor at the Pontifical Catholic University of Peru and partner at Llosa Cortegana arquitectos. An introduction will be hosted by Jeremy Edmiston.
To join the event, please follow the Zoom link here.
Patricia Llosa Bueno and Rodolfo Cortegana Morgan founded the Llosa Cortegana arquitectos studio in 2005 after having worked independently for a few years -- both are graduates of the Ricardo Palma University. Llosa Cortegana arquitectos' practice encompasses multiple single-family housing projects; cultural, exhibition, and educational buildings; among others. They have been recognized by various national and international awards, including the Silver Hexagon at the XVII National Biennale of Architecture, Urbanism, and Arts of Peru in 2016, and were finalists at the 2016 MCHAP Award from the ITT College of Architecture in Chicago. They attained the first prize at the XX Quito Architecture Biennale in 2016, the ODA 2017 Prize, the Archdaily Work of the Year prize in Santiago de Chile, and won the ON Second Prize in Mexico. 
The pair recently published their first book, The House is an Idea, in collaboration with José Luis Villanueva, which shares reflections on the single-family home.  They have presented their research in this area at numerous conferences both in Peru and abroad.
Lecture series sponsored by Sciame . . . Where Building Is an Art
Blog