Special Events
Landscape Architecture Pecha Kutcha
Thursday, Sep 8, 2016
8:15 pm - 8:30 pm
Spitzer School of Architecture Room 128
141 Convent Avenue
New York, NY 10031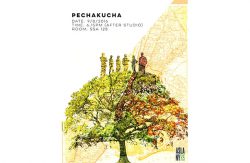 Learn about the range of possibilities in landscape architecture from presenters who work in public and private sectors, academic, and technology for design.
Aaron Alexander McIntire, Gunn Landscape Architecture
Gonzalo V. Cruz, AECOM
Ailyn Mendoza, IrisVR
Denise Hoffman Brandt, CCNY MLA
Aurora Davis, City of New York Parks & Recreation
Open to all. Sponsored by ASLA-CCNY.
Blog