Lectures
Sciame Lecture Series: Catherine Seavitt Nordenson
Roberto Burle Marx and Public Landscapes under Dictatorship
Thursday, Oct 11, 2018
6:30 pm - 8:00 pm
Bernard and Anne Spitzer School of Architecture
141 Convent Avenue
New York, NY 10031
Sciame Auditorium (107)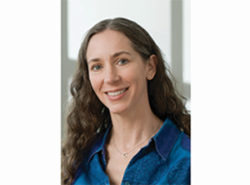 Introduction by Associate Professor and Director of Graduate Landscape Architecture Program Denise Hoffman Brandt
Catherine Seavitt Nordenson is an associate professor of landscape architecture at the Spitzer School of Architecture, City College of New York. A registered architect and landscape architect, she is a graduate of the Cooper Union and Princeton University, a fellow of the American Academy in Rome, and a recipient of a Fulbright Fellowship for research in Brazil. Her research explores adaptation to climate change in urban environments and the novel transformation of landscape restoration practices. She also investigates the intersection of political power, environmental activism, and public health, particularly as seen through the design of public space and policy. Her books include Depositions: Roberto Burle Marx and Public Landscapes under Dictatorship (University of Texas Press, 2018); Structures of Coastal Resilience (Island Press, 2018); Waterproofing New York, co-edited with Denise Hoffman Brandt (UR Books, 2016); and On the Water: Palisade Bay (Hatje Cantz, 2010). Her work has been published in Artforum, Avery Review, Harvard Design Magazine, JoLA, LA+, Landscape Architecture, Praxis, and Topos. She is the faculty editor of PLOT, the City College journal of landscape architecture, which received a 2015 Honor Award from the American Society of Landscape Architects as well as the 2018 Douglas Haskell Award from the AIA New York Chapter's Center for Architecture.
All lectures are free, open to the public, and held at 6:30 pm in the Bernard and Anne Spitzer School of Architecture Sciame Auditorium. Continuing Education Credit for registered New York architects is available.
Lecture series sponsored by Sciame . . . Where Building Is an Art.
Blog