Lectures
Sciame Lecture Series: Vishaan Chakrabarti
Architecture and the Public Metropolis
Thursday, Mar 1, 2018
6:30 pm - 8:00 pm
Bernard and Anne Spitzer School of Architecture
141 Convent Avenue
New York, NY 10031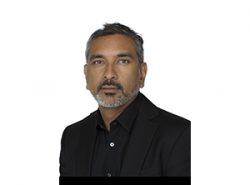 Faculty Intro: June Williamson, Associate Professor
Vishaan Chakrabarti is the Founder of Practice for Architecture and Urbanism (PAU). Simultaneously, Vishaan is an Associate Professor of Practice at Columbia University's Graduate School of Architecture, Planning & Preservation (GSAPP), where he teaches architectural design studios and seminars on urbanism. His highly acclaimed book, A Country of Cities: A Manifesto for an Urban America (Metropolis Books, 2013), argues that a more urban United States would result in a more prosperous, sustainable, joyous, and socially mobile nation. Vishaan has been a guest on The Charlie Rose show, MSNBC's The Cycle, NY1, NPR, WNYC, and has been profiled in The New York Times and The Financial Times.
All lectures are free, open to the public, and held at 6:30 pm in the Bernard and Anne Spitzer School of Architecture Sciame Auditorium. Continuing Education Credit for registered New York architects is available.
Lecture series sponsored by Sciame . . . Where Building Is an Art.
Blog