Lectures
Sciame Lecture Series: Tim Maly
Works Like Magic
Thursday, Oct 19, 2017
6:30 pm - 8:00 pm
Bernard and Anne Spitzer School of Architecture
141 Convent Avenue
New York, NY 10031
Sciame Auditorium (107)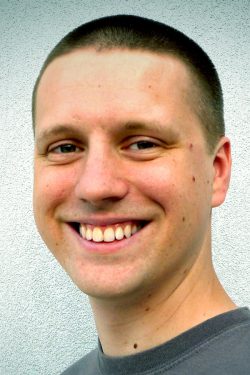 Faculty Intro: Denise Hoffman, Associate Professor, Director of Graduate Landscape Architecture Program
Tim Maly is a writer and design critic. His work focuses on the role of speculation, magic, and words at the strange edges of architecture and design. He teaches in the Masters of Industrial Design program at RISD. He is a fellow at Harvard's metaLAB, and co-founder of The Dredge Research Collaborative. With Emily Horne, he co-wrote The Inspection House: An Impertinent Field Guide to Modern Surveillance, published by Coach House Press. He is @doingitwrong on Twitter.
Selected Bibliography: Fall 2017 Lecture Series: "Transdisciplinary"
All lectures are free, open to the public, and held at 6:30 pm in the Bernard and Anne Spitzer School of Architecture Sciame Auditorium. Continuing Education Credit for registered New York architects is available.
Lecture series sponsored by Sciame . . . Where Building Is an Art.
Blog