Adjunct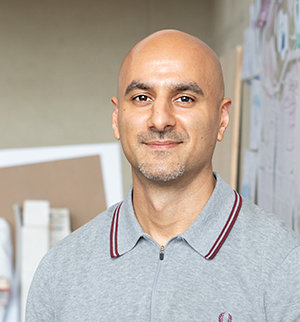 Educational Credentials :
PhD Student, Earth and Environmental Sciences (Geography), CUNY, 2021-present:
Master of Urban and Regional Planning, Virginia Tech University, 2008
Bachelor of Science, Urban Studies, Virginia Commonwealth University, 2005
Teaching Experience :
Adjunct Faculty, City University of New York, 2016-2023
Visiting Assistant Professor, Pratt Institute, 2017-2020
Adjunct Faculty, The New School, 2012-2017
Professional Experience :
Director of Policy and Strategy, Race Forward, 2017-2018
Policy Advocacy Coordinator, WE ACT for Environmental Justice, 2014-2017
Urban Planner, Project for Public Spaces, New York City, 2009-2013
Selected Publications and Recent Research :
Khawarzad, Aurash. "New York City Climate Change Displacement Map." Home Page - RLS-NYC, September 2020.
Dawson, Ashley and Aurash Khawarzad. "Hot City: New York City Will Never Be the Same Again - And It Shouldn't Be." http://www.VersoBooks.com, August 20, 2020.
Dawson, Ashley, Aurash Khawarzad, and Yates McKee. "The People's Climate Change Plan for New York City?". The Center for the Humanities, March 2019.
Khawarzad, Aurash. "The Upper Manhatta(n) Project". Self-published, 2018.
Professional Memberships :
American Association of Geographers