Faculty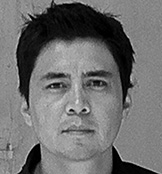 Educational Credentials :
M.Arch., Yale University, 2006
B.Arch., University of Arizona, 1998
Teaching Experience :
Assistant Professor, City College of New York, CUNY, 2014-Present
Visiting Assistant Professor, Carnegie Mellon University, 2013-2014
Assistant Professor, Lousisiana State University, 2010-2013
Faculty Associate, Arizona State University, 2009-2010
Digital Media Assistant, Princeton University, 2008-2009
Lecturer, Yale University, 2008
Instructor, Yale University, 2005-2008
Professional Experience :
Principal, Melendez Design Studio, 2011-Present
Principal, Melendez + Dickinson Studio, 2008-2010
Design Director, Urban A&O, 2006-2009
Frank O. Gehry & Associates, 1999-2004
Asymptote Architects, Summer 2006
Cesar Pelli & Associates, Summer 2005
Selected Publications and Recent Research :
"Responsive Architectural Interventions: Mediating Between the Built and Natural Environments," Building Technology Educator's Society (BTES), 2015 BTES International Conference, Intersections & Adjacencies: Leadership in Architectural Technology Education. Co-authored with Dale Clifford (Cal Poly San Luis Obispo), June 2015.
"Computation and Clay: Evolving Fabrication and Performance Strategies for Ceramics in Architecture," 2015 American Institute of Architects (AIA) / Association for Collegiate Schools in Architecture (ACSA) Intersections Conference, Intersections Between the Academy and Practice: Applied Research in Architecture Education That Advances Practice, May 2015.
"Adaptive Pneumatic Frameworks," Association for Computer-Aided Design in Architecture (ACADIA), Design Agency, International Conference, 2014. Co-authored with Madeline Gannon, Zachary Jacobson-Weaver, and Varvara Toulkeridou. (Carnegie Mellon University). Major Contribution, October 2014.
"Synthetic Ecological Frameworks," Association of Collegiate Schools of Architecture, ACSA 101: New Constellations, New Ecologies, 2013. Co-authored with Bradley Cantrell (Louisiana State University), November, 2013.
Professional Memberships :
Association for Computer-Aided Design in Architecture (ACADIA)
Building Technology Educators Society (BTES)
Courses
AES 23000: Communications Studio 3
AES 24000: Communications Studio 4
AES 23300: Introduction to Digital Media
AES 11300: Visual Studies 1
AES 12300: Visual Studies 2
ARCH 12000: Core Studio 2 (Coordinator)