Faculty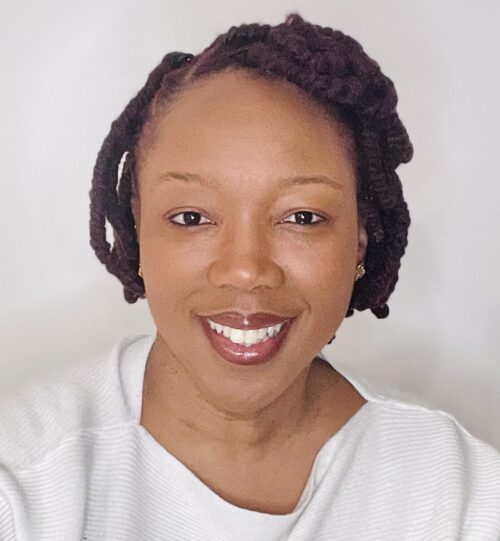 Ifeoma Ebo
Assistant Professor
Phone: 212-650-6109
Email: iebo@ccny.cuny.edu
Office: SSA2M05A
Educational Credentials :
Master in City Planning - City Design & Development, MIT, 2006
B. Arch., Cornell University, 2002
Teaching Experience :
Assistant Professor, City College of New York, 2023-present
Adjunct Assistant Professor, Cooper Union, 2022-2023
Adjunct Associate Professor, Columbia University, 2020-2023
Visiting Professor, University of Virginia, 2022
Adjunct Professor, Syracuse University, 2020-2022
Visiting Professor, Cornell University, 2019-2022
Professional Experience :
Founding Principal, Creative Urban Alchemy LLC, 2010-present
Director of Predevelopment Planning and Urban Design Unit, New York City Department of Housing Preservation and Development, 2020-2022
Director of Strategic Design Initiatives, New York City Mayor's Office of Criminal Justice, 2018-2020
Senior Design Advisor, New York City Mayor's Office of Criminal Justice, 2018-2020
Urban Designer/Strategic Initiatives Specialist, New York City Department of Design and Construction, 2015-2017
Senior Urban Designer/Planner, ARG Design, Cape Town, South Africa, 2013-2015
Interim Program Manager, University of Cape Town, Cape Town, South Africa, 2012-2013
Design Fellow/Program Coordinator, Architecture for Humanity, Cape Town, South Africa, 2010-2011
Design Coordinator, Anshen and Allen Architects, San Francisco, California, 2008-2010
Selected Publications and Recent Research :
"Housing as Insertion Point for Creative Urban Alchemy," in Reconstructions: Architecture and Blackness in America, ed. Sean Anderson and Mabel Wilson (New York: The Museum of Modern Art, 2021).
"On Reclamation and Representation," Next City: Representation Matters Vol.II (2020).
"Safe Places, Active Spaces: A Community Playbook for Transforming Public Spaces in Your Neighborhood," NYC Mayor's Office of Criminal Justice (2019).
"Building Resilience and Inspiring Justice," 2019 Conscious Cities Anthology.
"Engaging Communities for Safer Public Spaces," Center for Active Design (2019).
"BlackSpace Manifesto" BlackSpace Urbanist Collective (2018).
"Design Around the Edges," Urban Omnibus (April 4th 2018).
"Designing Just Spaces," Urban Design Forum (2017).
"Designing a Police Station That Serves the Community," Next City (2016).
"Design & Construction Excellence 2.0 Guiding Principles," NYC Department of Design & Construction (2016).
Professional Memberships :
American Institute of Architects New York Board of Directors, 2021-present
BlackSpace Urbanist Collective Board of Directors, 2019-2021
Association for Community Design Board of Directors, 2018-2020
Museum of Modern Art Advisory Council: Reconstructions Exhibition (Architecture and Blackness), 2018-2019
Cornell Black Alumni Association Board of Directors, 2016
National Organization of Minority Architects Member, 2000-present