Faculty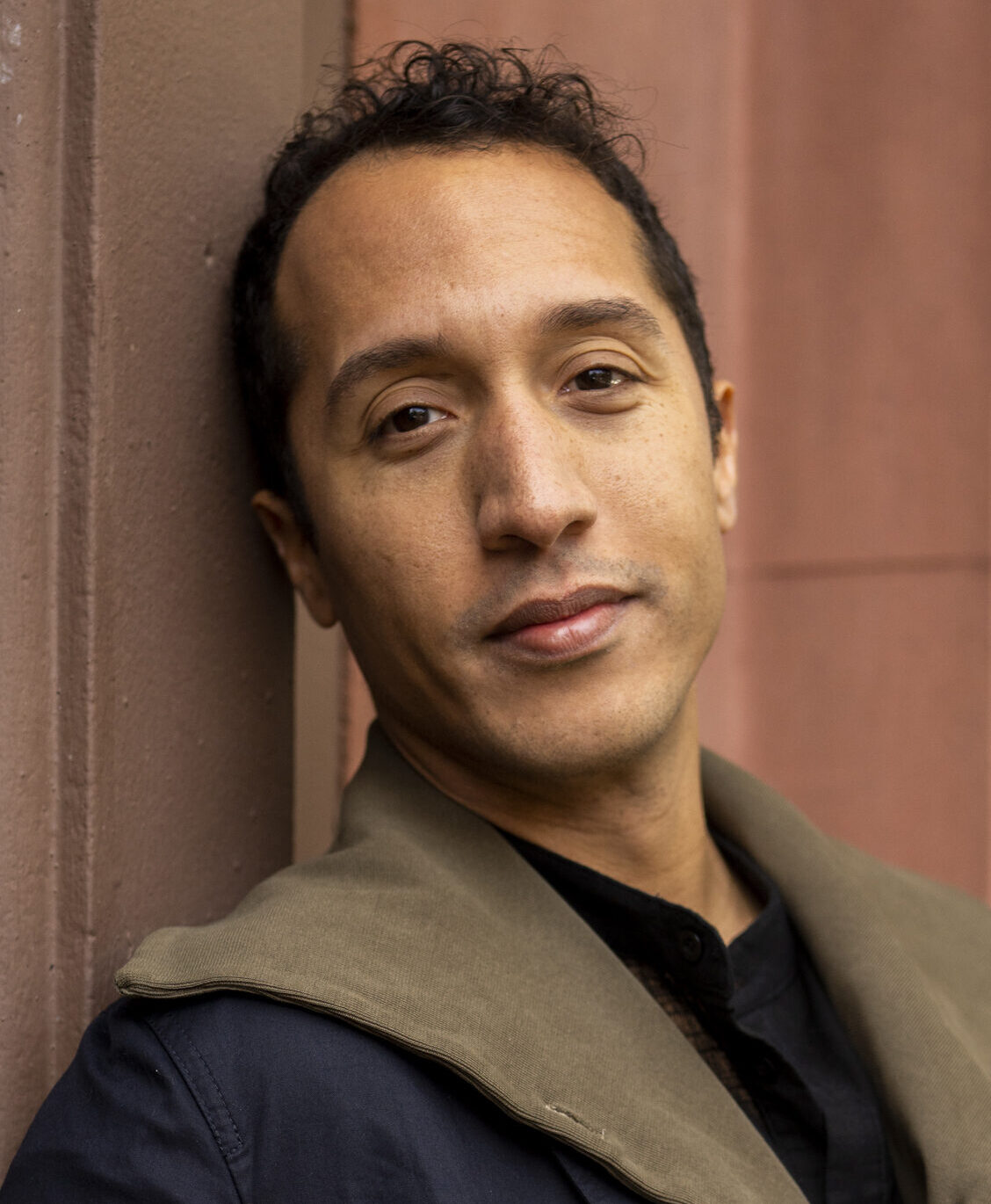 Biography :
Jerome W Haferd is a licensed architect, public artist, and educator based in Harlem, NYC. He is assistant professor of architecture at City College's Spitzer School of Architecture. Haferd is principal of award-winning studio Jerome Haferd Architecture and co-founder of BRANDT : HAFERD Architecture. He is also a core initiator of Dark Matter U (DMU), a BIPOC led network geared towards new models of design pedagogy and practice.  Haferd received the 2022 #BlackVisionaries award as part of a DMU cohort. He is co-director for the Mellon funded Place Memory and Culture Incubator at Spitzer School of Architecture beginning in Fall 2023.
Haferd's research and practice critically engages built environment projects in both urban and rural contexts, often looking to marginalized histories to unlock a new imaginary for architecture, design, and cultural infrastructure. His writing on Blackness, archaeology, and design has been published in Log, Project, JAE, and PLOT journals. His work on complex sites includes collaborations with the Harlem and Pine Street African Burial Grounds, Roots to Sky Collective, The Park Avenue Armory, and the National Black Theatre. He is lead designer for the 2023-24 Marcus Garvey Park Culture, Creativity, and Care Initiative with Harlem Grown. His practice was recently awarded First Prize in the Africatown International Design Competition with the proposal, "In The Wake".
Jerome's recent projects include the Sankofa installation in Harlem, the BLK BOX experimental arts and performance venue and Beautiful Browns, awarded second prize in the 2021 OnOlive emerging Black architect housing competition. Haferd co-led the DMU "Constellation" exhibit at the 2022 Lisbon Architecture Trienale : Terra.
Educational Credentials :
M.Arch., Yale University, 2010
B.S. with Distinction, Knowlton School of Architecture, The Ohio State University, 2007
Teaching Experience :
Assistant Professor, City College of New York, CUNY, 2022-present
Substitute Assistant Professor, City College of New York, CUNY, 2021-2022
Adjunct Associate Professor, City College of New York, CUNY, 2019-2021
Adjunct Assistant Professor, Columbia University, 2017-2022
Adjunct Faculty, Columbia University, 2013-2017
Lecturer, Yale University, 2021-2022
Initiating Member and Faculty, Dark Matter U., 2020-present
Adjunct Faculty, Barnard College, 2019-2021
Adjunct Faculty, NJIT, 2017-2018
Visiting Assistant Professor, Pratt Institute, 2017-2018​
Professional Experience :
BRANDT : HAFERD (Jerome W Haferd & K Brandt Knapp), New York, 2012-present
Jerome W. Haferd, Registered Architect, New York, 2017-present
Bernard Tschumi Architects, New York/Paris, 2010-2017
Harrison Atelier, New York, 2010
Office for Metropolitan Architecture (OMA), Beijing, 2009
Zephyr Architects, Beijing, 2008
NBBJ Design, Columbus, OH, 2007
ka architecture, Cleveland, OH, 2006
TC Architects, Akron, OH, 2005
Licenses/Registration :
Architecture License, New York State
Selected Publications and Recent Research :
Essays:

With Curry J. Hackett, "Fugitive Practice," Journal of Architectural Education 77:1 (2023): 124-129.
"Trans-Institutional Pedagogies," Yale Constructs (Winter/Spring 2021).
"An Archaeology of Architecture" Log 48 (Winter/Spring 2020).
"P.O.P.S.", MRPJ Movement Research Performance Journal 54 (2020).
With K Brandt Knapp, "Labeling Practice," Paprika! (February 2018).
"Notes on the Acropolis," Project 6 (Spring 2017).
"Make it Work: New Business, New Models (Interview)," Oculus (Winter 2016-17).

Lectures:

Talking Race + Architecture: A Teach-In," with Dark Matter University, Center for Architecture, April 2021.
"An Archaeology of Architecture," Historic Preservation Series, GSAPP, Columbia University, 2021.
"A Geography of Practice," School of Architecture, University of Minnesota, October 2020.
"UnDesigning Practice," Virginia Tech, September 2020.
With Mitch McEwen, "Junky Systems," December 2020.
"Short Talks," Knowlton School of Architecture, Ohio State University, 2020.
"Prototypes," Black Imagination Matters Symposium, Princeton University, 2019.
With K Brandt Knapp. "Collective-Scale," GSAPP, Columbia University, 2018.