Adjunct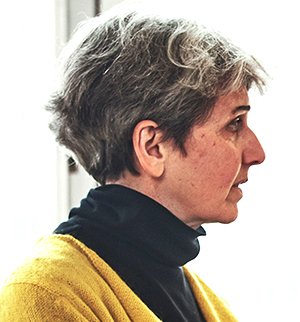 Educational Credentials :
Ph.D., U. of Pennsylvania, Regional & City Planning; 1991
MLA, Louisiana State U. Landscape Architecture; 1979
Bachelor of Science, Biology, U. of Illinois; 1976
Teaching Experience :
Adjunct Professor, Bernard & Anne Spitzer School of Architecture, CCNY; 1992 - Present
Professional Experience :
Landscape Architect, Ecological Staff Architect, NYC Parks; 1987 - present
Landscape Architect Consultant with partner, East R. Studio; 1992 - 1994
Senior Landscape Architect, Wallace, Roberts and Todd, Architects and Landscape Architects, Philadelphia; 1987
Landscape Architect, Hanna/Olin. Ltd, Philadelphia; 1985 - 1986
Landscape Architect, Lee and Associates, Landscape Architects and Planners, Seattle; 1981 - 85
Landscape Architect, Robert Shinbo, Landscape Architects and Planners. Seattle; 1980.
Licenses/Registration :
New York Landscape Architecture
Selected Publications and Recent Research :
100 New York Landscapes, coauthor with Susan Ellis, An illustrated guide to landscape architecture in the New York City area, published by ASLA through the Centennial Chapter Initiatives program, 1999.
"Celebrating Water and Stone, Two new Asian-style gardens in NY" Terrain, the NYASLA Newsletter, Spring 2000.
"Designing the Edge" Report, April 2010, a technical summary of the research and process to replace steel sheeting with multiple purpose, porous, ecologically beneficial tidal river edge alternatives at Harlem R. Park. NYC Parks & Recreation. Prepared as a pdf for email-distribution.
Citation for Harlem River Park design:Ahern, Jack; Zhou, Xiao (translator). "Biodiversity Challenges and Opportunities for Landscape Architects. Landscape Architecture China Journal, 5/2011, pp. 98-103. (English and Mandarin).
Randall's Is. Living Shoreline- research to incorporate sea level rise in urban waterfronts, 2012.
Professional Memberships :
The American Society of Landscape Architects and NY Chapter Executive Board
Landscape Architectural Accreditation Board, Roster of Visiting Evaluators
Society for Ecological Restoration