Adjunct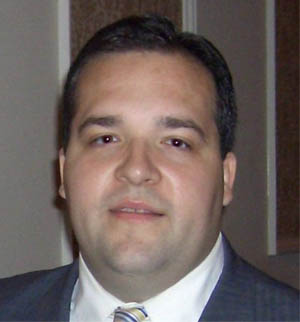 Educational Credentials :
M.S.E., Princeton University; 2000
M.A., Princeton University; 2000
B.S.E., University of Pennsylvania; 1998
Teaching Experience :
Adjunct Professor, City College of New York, CUNY, 2013-present
Guest Lecturer, Princeton University, School of Architecture
Guest Lecturer, University of Pennsylvania, School of Design
Guest Lecturer, Harvard University, Graduate School of Design
Professional Experience :
Principal, Tantala Associates, LLC, Engineers & Architects, Philadelphia, PA 2000-present
Licenses/Registration :
Professional Engineer: New York State, Pennsylvania, New Jersey, Delaware, Massachusetts, Virginia, Ohio
Registered Model Law Engineer (MLE), The National Council of Examiners for Engineering and Surveying (NCEES)
Selected Publications and Recent Research :
Structures of Coastal Resilience (SCR) Project, Rockefeller Foundation-funded grant collaborating closely with the United States Army Corps of Engineers and research teams from The City College of New York, Princeton University, University of Pennsylvania and Harvard University, in developing resilient and adaptive coastal design strategies addressing climate change and sea level rise, 2013-2015. Technical Reports: "Phase 1: Context, Site, and Vulnerability Analysis" and "Phase 2: Detailed Design," 2014.
Patterns and Structure. Section on Earthquake Loss Estimation co-authored with Guy Nordenson. Lars Muller Publishers, 2010.
Exhibition at the 12th International Architecture in the United States Pavilion at La Biennale di Venezia, Venice, Italy. Open on 29 August to 21 November 2010.
Exhibition "Rising Currents: Projects for New York's Waterfront," with Guy Nordenson, The Museum of Modern Art, New York, 2010.
"Soft Infrastructure in the Urban Estuary / Palisade Bay," Technical Paper, International Association for Bridge and Structural Engineering (IABSE), 34th Conference and Symposium in Venice, Italy, 2010.
"Envisioning Radical Futures on the Water," Journal article in Places: Forum of Design for the Public Realm, Volume 20, Number 2, 2008.
"Earthquake Loss Estimation for the New York City Metropolitan Region," with Guy Nordenson, George Deodatis and Klaus Jacob, Journal of Soil Dynamics and Earthquake Engineering, Volume 28, Numbers 10-11, Oct/Nov 2008.
The Latrobe Prize Research, for the American Institute of Architects (AIA), co-recipient for "On the Water: A Model for the Future: A Study of New York and New Jersey Upper Bay," on Regional Planning and Sustainability, 2007.
The City of New York, Office of the Mayor and NYC Department of Design and Construction, Mayoral Commendation for Engineering Assistance during 9/11 Recovery Effort, 2002.
Professional Memberships :
American Society of Civil Engineers (ASCE)
National Society of Professional Engineers (NSPE)
National Council of Examiners for Engineering and Surveying (NCEES)
American Society of Landscape Architects (ASLA), Affiliate Member
International Code Council (ICC)