Adjunct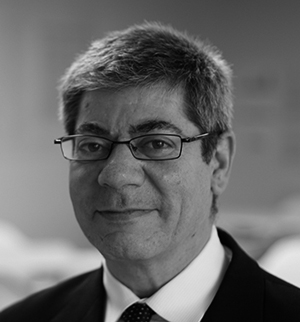 Educational Credentials :
B.Arch., Pratt Institute, 1985
Teaching Experience :
Adjunct Professor, City College of New York, CUNY, 2018-present
Adjunct Professor, Harrington College of Design, Chicago, 2014
Adjunct Professor, School of the Art Institute of Chicago, 2013-2016
Adjunct Professor, Illinois Institute of Technology, Chicago, 2010-2012
Adjunct Assistant Professor, University of Illinois, Chicago, 2010
Adjunct Professor, Stevens Institute, Hoboken, New Jersey, 2007-2009
Adjunct Professor, NYU (SCPS, Real Estate Division), 1994-2009
Adjunct Professor, Parsons School of Design, The New School, 2000-2005
Adjunct Professor, New York School of Interior Design, 1992-2005
Professional Experience :
Associate Director, Skidmore, Owings & Merrill LLP, 1985-present
Licenses/Registration :
Architecture License, New York State
Selected Publications and Recent Research :
"Interacting with the Model," with Bess Krietemeyer and Tobias Schwinn. In Inside Smartgeometry, edited by Terri Peters (Chichester, West Sussex, UK: Wiley, 2013).
"Skidmore, Owings & Merrill: Building on the Legacy of Technological and Architectural Innovation," with Daniel Cashen. In The Changing Shape of Architecture, edited by Michael Hensel and Fredrik Nilsson (New York: Routledge, 2019).
Professional Memberships :